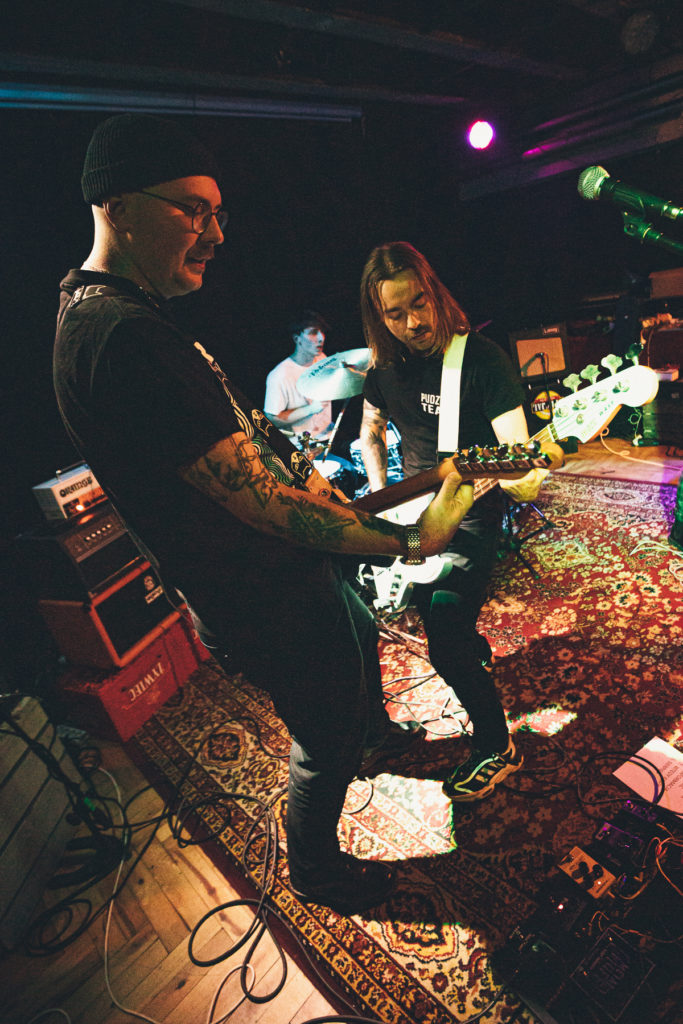 Once again, Zespól Sztylety didn't disappoint us with a full of energy concert!
I'll be honest with you, I didn't want to see only them that evening, but I will only write about them. Not that the other bands didn't deserve it, but it's like that. External circumstances decided for me.
Do you remember? We saw them during the first edition of Sea You festival last spring And we were so impressed that we did an article only with them.
We usually say that a picture can speak a thousand words, but sometimes it's difficult to really give a sense of feeling of what it was at the time of the concert – it was the same the day before with Zurawie. Those bands are so charismatic and full of energy that the only way to really understand their concert, is just to get out and go see them!
I don't know what else I could write about their concert. Music was great, atmosphere was as good as such a small location can permit, and all that despite a very bad weather that evening. Winter has come! But thanks we have concerts that can heat us up a little.
Enjoy the pictures and do not hesitate to like, share or promote our work.