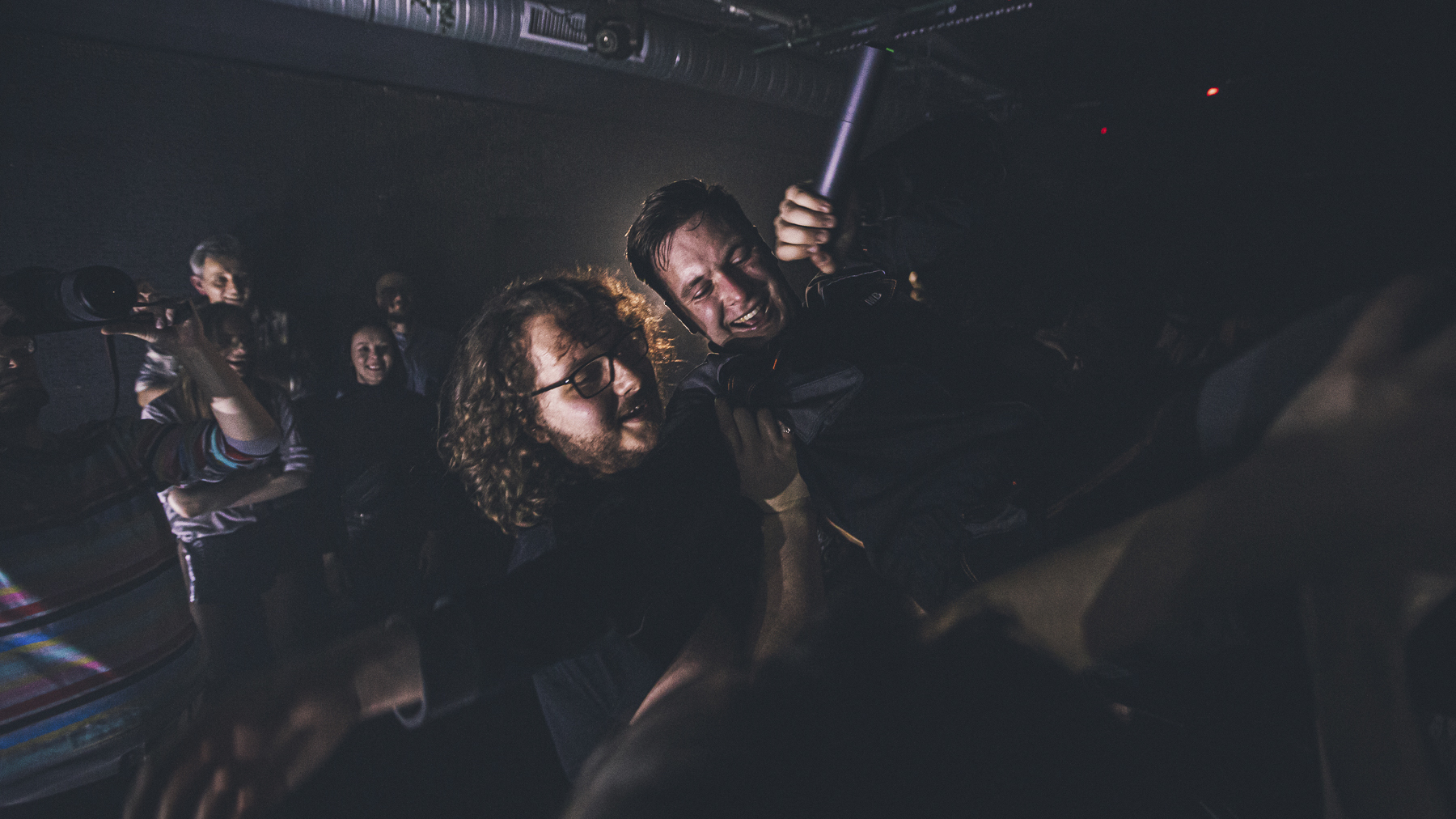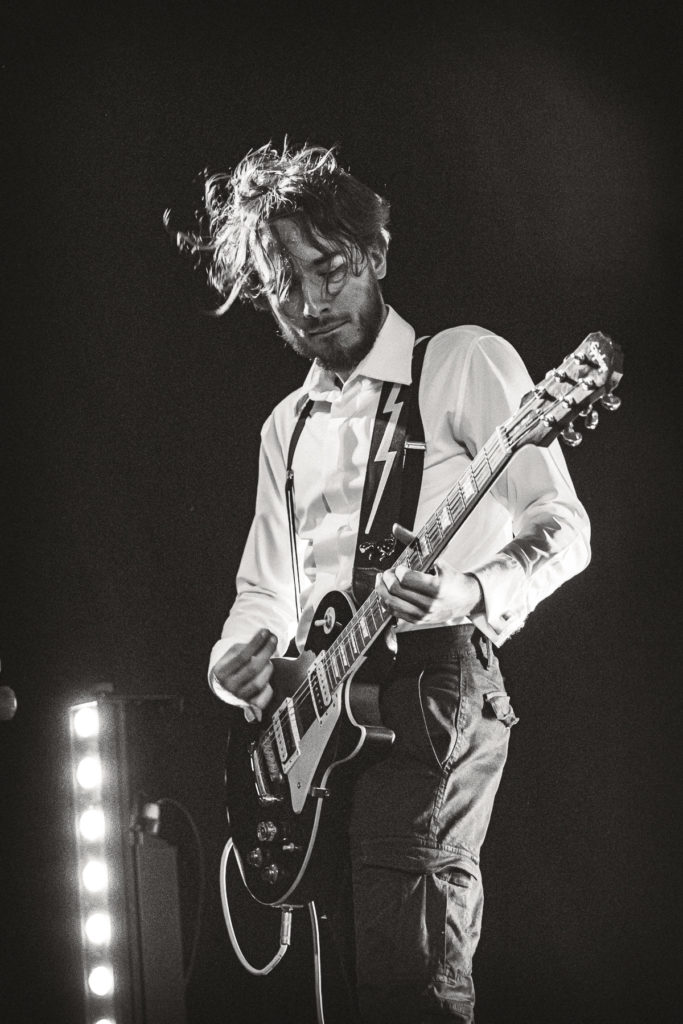 Żurawie is a band we always have a great pleasure to see live, first, because their music is really good, and second, because their concerts are always crazy to see. We wanted to get an interview with them for a very long time, so here it is.
Hello Żurawie, we had the pleasure to see you few times already on stage, amazing concerts, very lively, with a touch of craziness, and we are thankful that you accepted to answer a few questions for our readers.
Last time in Ziemia, the evening was the best ever, with Kiev Office and NUK! Some stages are better than others to let the bands express themselves in a crazier way!
First, can you introduce yourself to our readers? Who you are and How did you create Żurawie?
Hello! We're a trio consisting of Michał Juniewicz, Ignacy Macikowski and Mateusz Bartoszek. We created Żurawie in 2019 after a couple of years of playing together in different bands. After some time we had decided that we should do something on our own, as a trio. We've known each other since we were kids so it felt completely natural and like the right thing to do.
Nearly half of our readers are not from Poland. So polish is not their main langage. Can you tell them a bit more about your Lyrics?
Themes vary in every song and a lot metaphors are used in our lyrics. I think it would be best to say that our lyrics reflect very simple things in everyone's lifes, both those that are seen by everyone on the outside, as well as those deeply hidden that we often hide from ourselves most of the time.
Where do you take your inspiration from?
It just happens, honestly. You never know where or when you're going to get struck by inspiration, it can happen anywhere. Although, we definitely inspire each other, not only creatively but also to put more effort into every idea that we share and work on together. Ignacy likes to joke that our band is based on making it as difficult as possible to write and play music, and honestly? There's definitely some truth to it.
You released your first record in 2019, your newest excellent album in Feb last year. How are you doing so far?
Pretty good, we're currently working on our second LP. We've already played some of those songs live, people seem to enjoy them a lot, which is a good sign for us. We had a great year, we played at Sea You Music Showcase, Soundrive Festival, we did a couple of local shows, had a great time touring Poland in August with our friends Pastry and Willa Kosmos. We've recently released a live album "Live At Metropolia Jest Okey 2019", which people seem to like a lot. Definitely a successful year for us.
How did an indie-band like Żurawie manage this last few years with this game-changing virus?
We've known each other for years and we love playing music together, so I suppose that it didn't affect us as much as did to other bands. We just kept rehearsing and writing new material, trying different things and styles of music just to keep ourselves creatively open-minded and progress in terms of technicality and agility with our instruments – just pushing ourselves to our limits, so that we can play the music we really want to create, instead of staying in comfort zones – in order not to stay in the same place and play around with the same ideas over and over.
This year, was the first edition of Sea You Festival. What did yo think about this kind of event in Tricity to help promote locals bands?
Sea You had been perhaps the best live show we had ever put on, not only was it well-organised but we felt really well taken care of. The production team helped us make it one of the best if not THE best live experience we had as a band – huge shout-out to Marta Kacprzak and Art Music Gdynia (love you!). We'd love to see more of those events happen around the country, it definitely helps to promote what local bands are capable of pulling off, both as live acts as well as songwriters.
As someone who lives in Tricity for 16 years, I see that the indie scene is really interesting. For a while I though that only the metal one was good around here – I cannot be more ashamed to have thought that – and you-re one of the band that made me realized that, and thanks for that; So any bands you would like to recommend us?
Glad to hear that, happy to see We Shoot Music at our shows anytime! Definitely shout-out to our local friends Pastry, Czechoslovakia, Sea Saw, Kiev Office, Pestka and Zespół Sztylety.
Do you have any project for the next few months?
We're working on our follow-up to "Poza Zasięgiem" – hopefully we will start recording it in early 2023 and release it the same year.
When is your next concert in Tricity?
Most likely spring 2023, we're working on that – we'll keep you posted.
Thanks for your time and see you around for sure for another crazy concert
Our pleasure, best regards to you and your readers!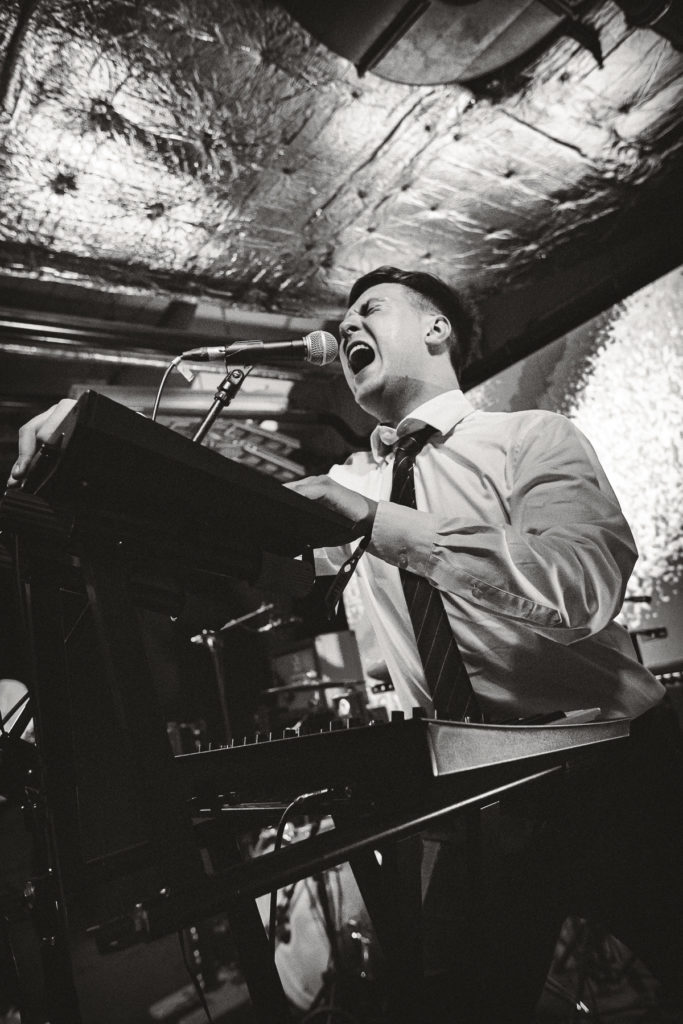 Links:

Facebook - Instagram - Bandcamp