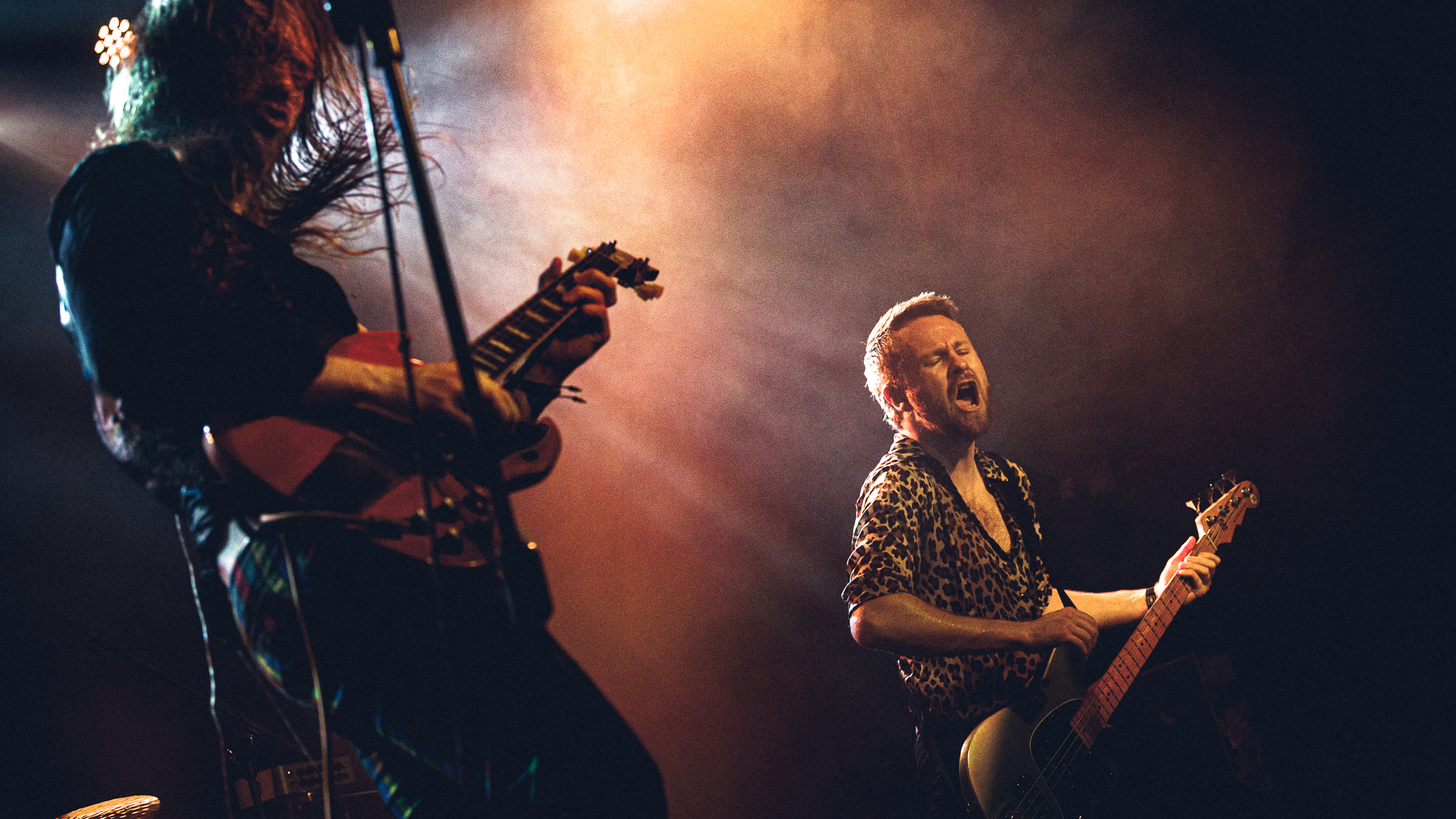 Rocking with The Vintage Caravan
In the world of music, you sometimes stumble upon a band that defies the odds and rocks your world in unexpected ways. The Vintage Caravan, a three-piece rock outfit hailing from the picturesque shores of Álftanes, Iceland, is precisely that kind of musical revelation. Imagine a mix of classic rock, heavy metal, and psychedelic vibes that can transport you through time and space while delivering some of the catchiest riffs you've ever encountered on a stage. And all of this is served with a side of energy that can only be described as volcanic, given their Icelandic roots.
It all began back in 2006 when two students, Óskar Logi Ágústsson and Guðjón Reynisson, decided to engage in a little musical therapy by jamming together. Little did they know that this casual musical flirtation would birth something extraordinary. As they jammed on their guitar and bass, they swiftly found a strong chemical bond. They weren't just making music; they were forging a rock'n roll brotherhood.
Their quest for the ultimate lineup was complete when they recruited Arnór Daníelsson to join the ranks, taking the drums and completing the band. And thus, The Vintage Caravan was born, bursting onto the scene with a sonic eruption that has shaken the rock world ever since.
The journey officially began in 2011 with the release of their self-titled debut album, an audacious statement of intent that hinted at the greatness that lay ahead. Each subsequent release, from "Voyage" in 2014 to "Monuments" in 2021, only solidified their position in the pantheon of rock royalty.
What makes The Vintage Caravan truly exceptional is their ability to effortlessly weave together the threads of classic rock, heavy metal, and psychedelic influences. Their songs are an eclectic mix of nostalgia and innovation, reminiscent of the likes of Led Zeppelin, Black Sabbath, and Deep Purple, while injecting a modern twist that makes their sound uniquely theirs.
As someone who grew up in the 70s, I wholeheartedly salute their music. It not only soothes my ears but also guides me on a delightful journey back in time, rekindling a sense of nostalgia. In my present view, I can't help but feel a twinge of regret for not having had the opportunity to experience those iconic '70s bands in a live setting during their heyday. The Vintage Caravan admirably steps in to fill that void.
It's not just their studio work that has captured the hearts of rock enthusiasts around the globe. The true essence of The Vintage Caravan is unleashed on the stage. Their live shows are a wild ride, a rollercoaster of sound and emotion. It's as if they've bottled up the energy of an Icelandic volcano and let it loose with every riff and drumbeat.
This band isn't just a well-kept secret for the initiated. They've stormed the stages of major festivals like Wacken Open Air, Rock am Ring, Download Festival, and visited Gdansk for the first time 2 years ago for Mystic Festival, leaving audiences electrified and begging for more. The Vintage Caravan has been a force to be reckoned with, proving that Iceland isn't just known for its breathtaking landscapes; it's also home to some of the most electrifying rock bands on the planet – I'll be attending Sólstafir's performance at B90 this month! Another great outfit from Iceland.
And what happened last evening in Gdansk was out of this world; what set this concert apart was The Vintage Caravan's ability to communicate with the audience. They didn't just deliver electrifying music; they shared stories, cracked jokes, and made the whole experience feel like a conversation with old friends. Their down-to-earth charm blended seamlessly with the electrifying energy of their music.
The guitars, in particular, were hypnotic. Each strum, riff, and solo seemed to cast a spell on the audience, drawing them deeper into the experience. The band's skill was evident in every note, a testament to the years of dedication and passion they've poured into their craft.
And all of this was served with an energy that could only be described as volcanic, a fitting tribute to their Icelandic heritage. It was as though Iceland's natural wonders, from its geysers to its glaciers, had been distilled into their music and performances.
By the beard of mighty Odin, we eagerly await the next, looking forward to experiencing The Vintage Caravan's electrifying performances once again!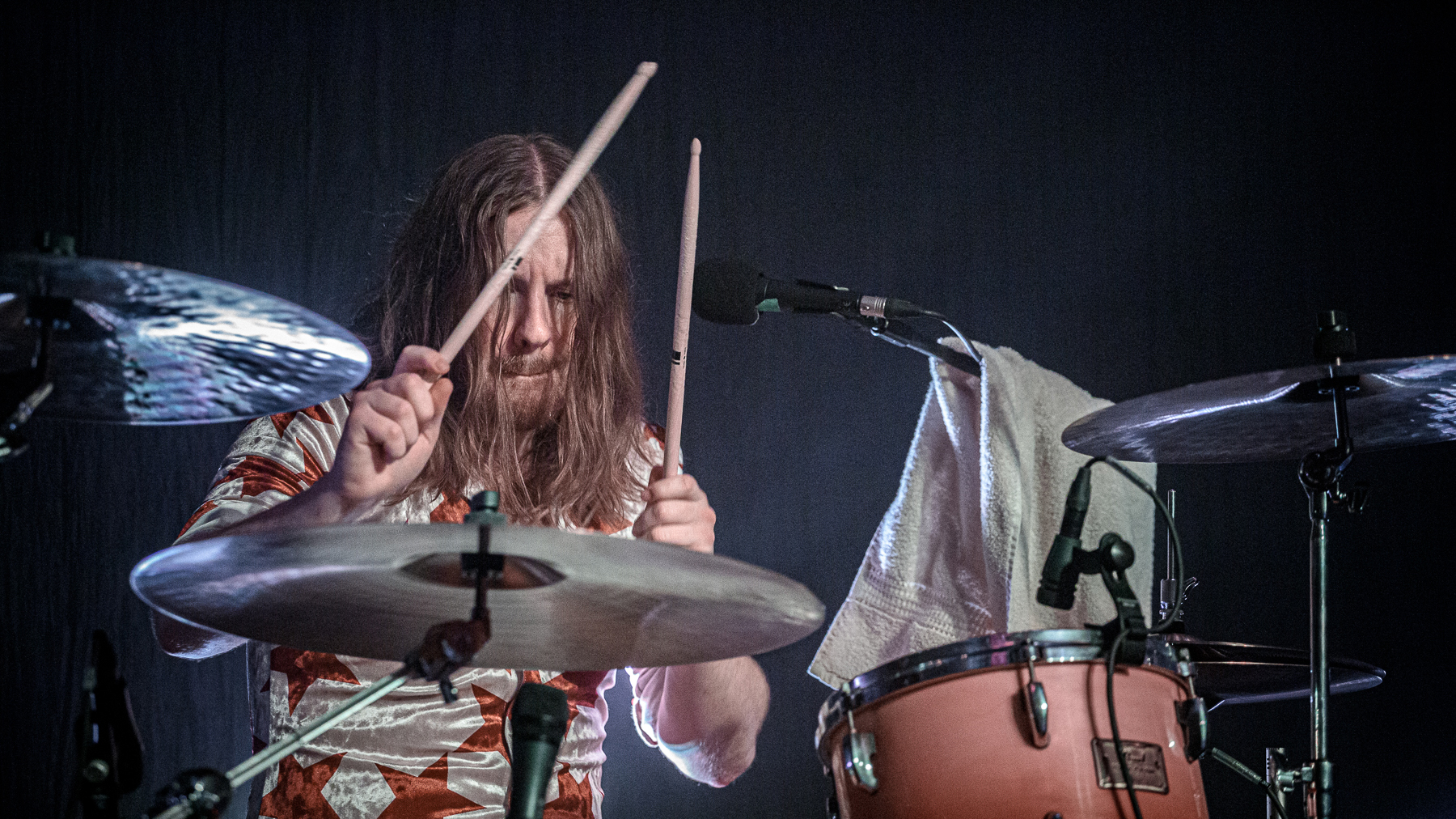 Enjoy the pictures and do not hesitate to like, share or promote our work.