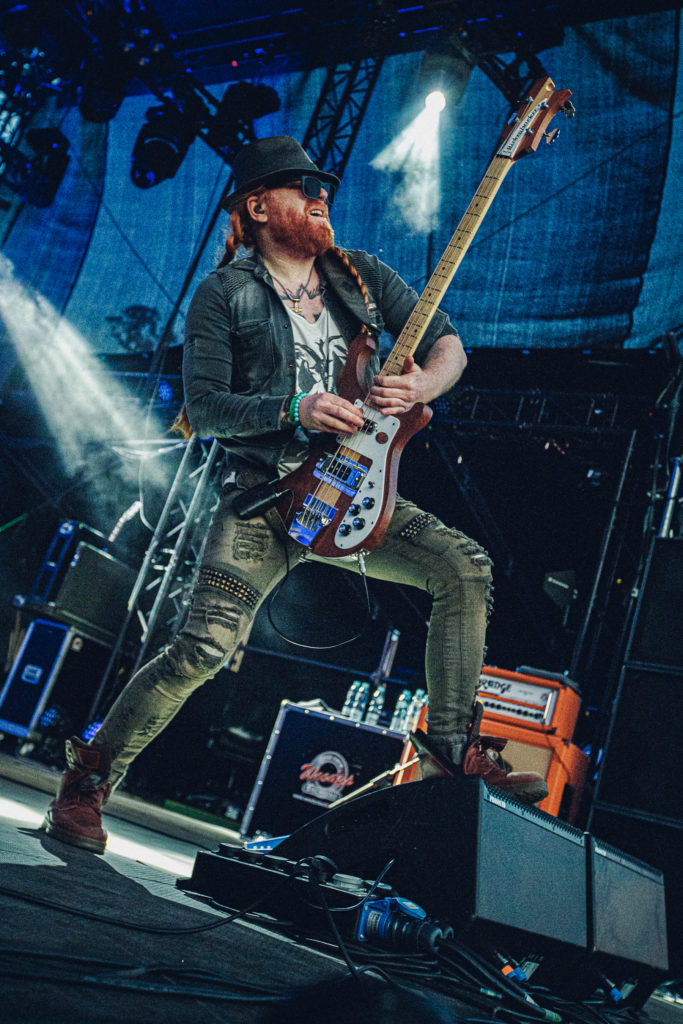 Third & last day of the festival. All good things have an end…
Pictures are piling up on my hard drive, my body start te be very tired, my legs are very heavy, it's cold, but a big thanks to all the bands and the organizers for a great come back of a festival!
I absolutely wanted to see Sólstafir, a band that set the stage on fire that night. I was absolutely not disappointed, a beautiful melancholic music perfectly fitting the sunset and a singer who literally poses for the public.
On the Desert Stage, surely the most interesting stage of the whole festival imho. Årabrot, a Norwegian band all dressed in white – well, beside the drummer. A little before, Taraban, from Krakow, a 70's revival band honestly very good.
Let's go back to the main stage, with a very wide programmation that day. Igorrr, a French "band" totally Metal at times, lyrical & baroque at others, with a touch of Hip-Hop. An intense experience, sometimes disturbing and which may have discouraged some spectators. But which will remain unique for a very very long time to come. And it could have been only French.
After Igorrr, make way for the juggernaut of Polish Death Metal. Vader. On the circuit since 83, they played a special set to celebrate the 25th anniversary of their album "De Profundis". And the light that time added a special kind of atmosphere and emotion. Just look at the pictures. It was perfect timing.
And finally, Mercyful Fate. Back after a break of more than 20 years!
That's it, 4 days of festival over. Looking forward to next year for another edition. Because the Gdansk shipyards are the perfect place for such a festival. And the organization went without a hitch.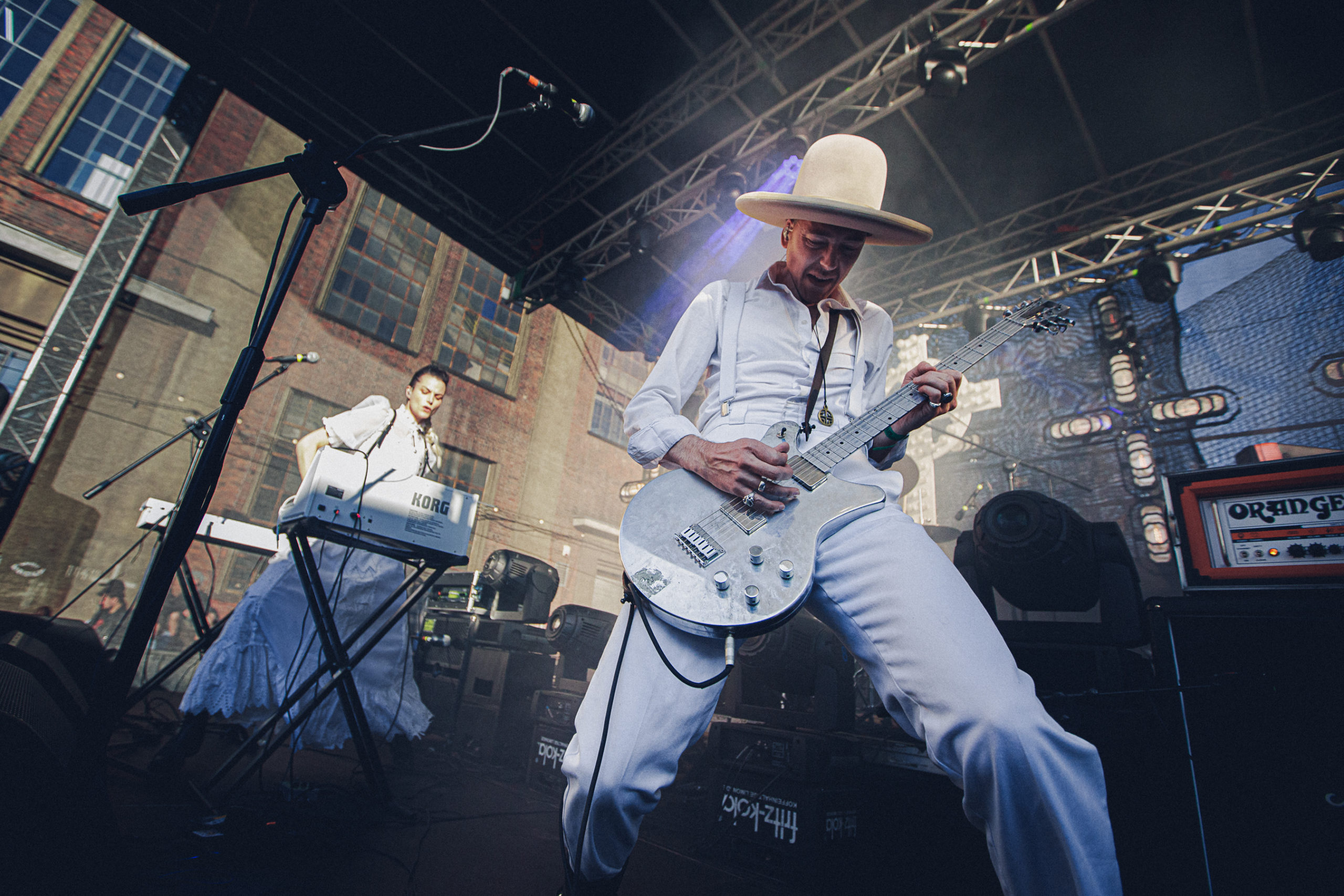 Enjoy the pictures and do not hesitate to like, share or promote our work. Scroll down for a little video of their concert!