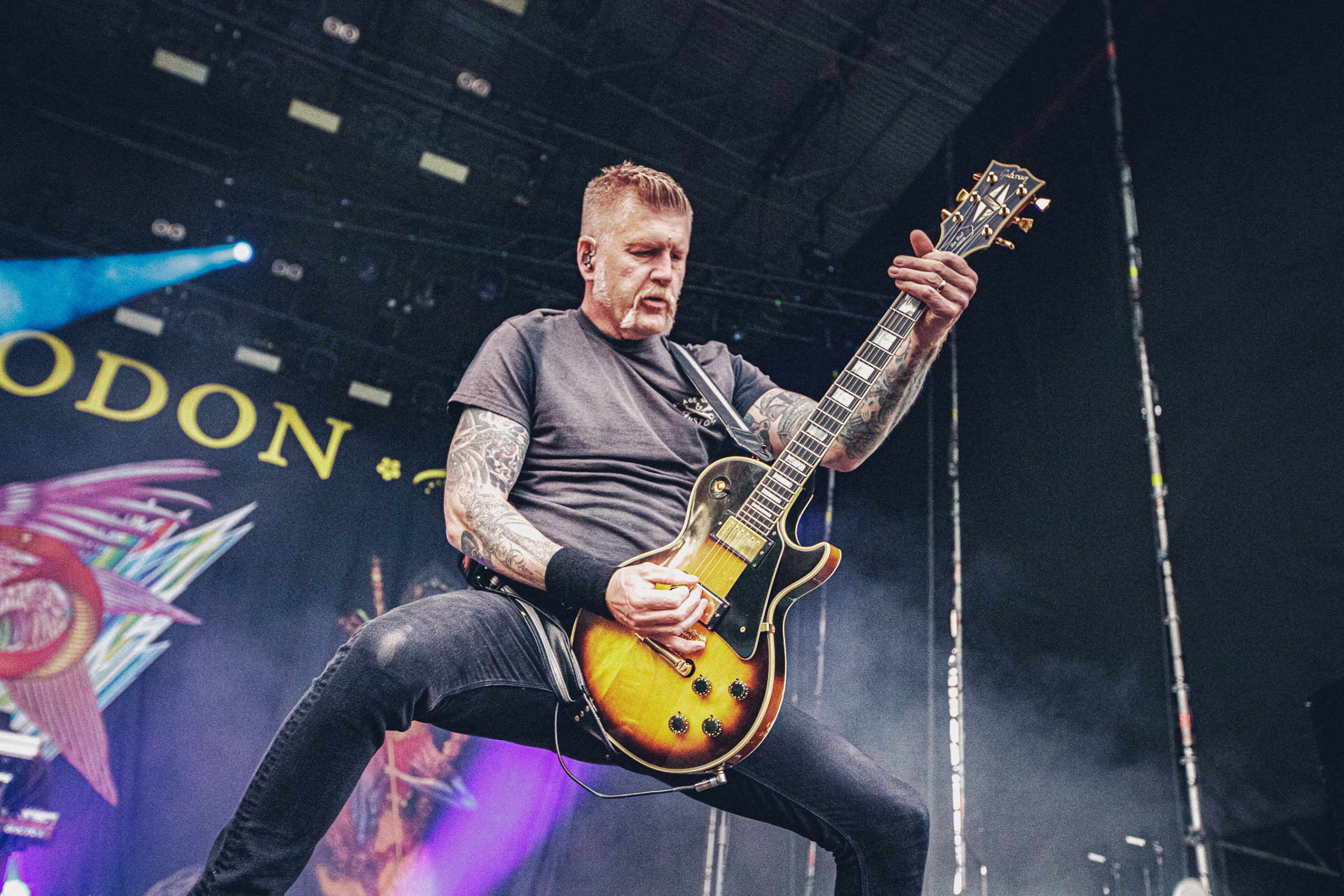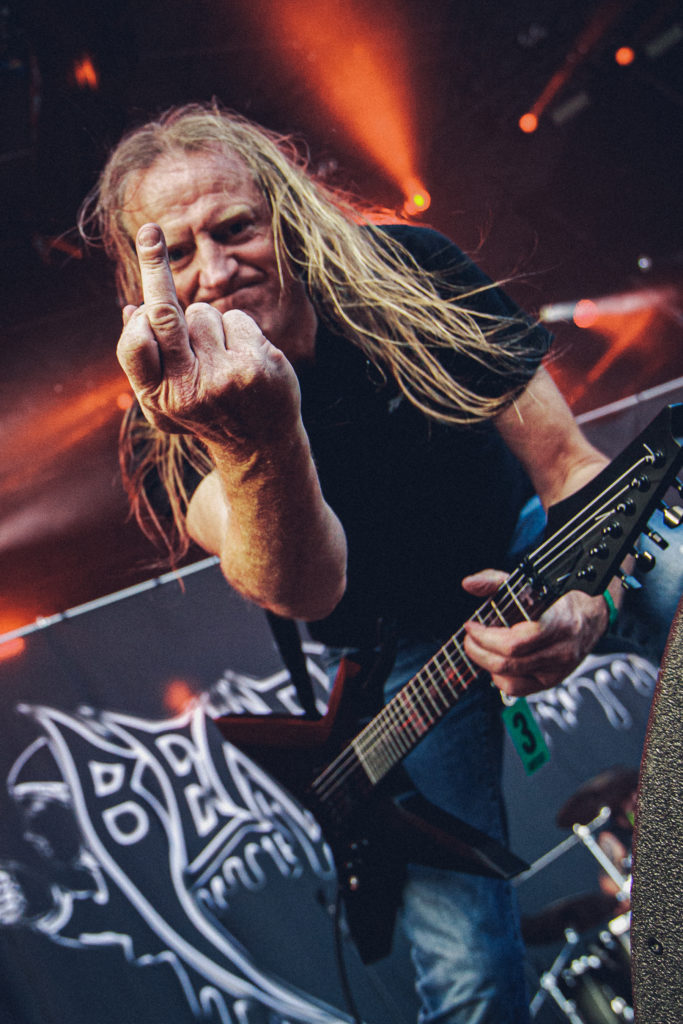 Let's keep going with the second day of Mystic Festival. The day of Judas Priest!
A band that was created 3 years before my birth, in 1969! That was really the gig of the day, just looking at the numbers of fans wearing Judas Priest's T-Shirts. Young & older, all generations. The concert was a total spectacle, a setlist with all their biggest successes, a background screen with amazing light show, some covers and of course a Harley on stage. And a voice that despite 70 years is still kicking ass.
Before Judas Priest, were Saxon, Mastodon and Benediction. So that Friday, the main stage was quite loud and interesting.
Let's travel to the other stages,with Dopelord, a band that we don't have to present anymore on our website as we covered them few times already, and we will do it in the future without any problem. And it was really nice for once to be able to photograph them with great light!
On the same stage, Mgła, a band that plays hidden, a band that doesn't move or so little, but a band that plays excellent music. I wanted to see them for so long, but never managed to do so, and I'm finally happy to cross that box. Box I will cross few times I hope!
And special mention to The Stubs.
Enjoy the pictures and do not hesitate to like, share or promote our work. Scroll down for a little video of their concert!