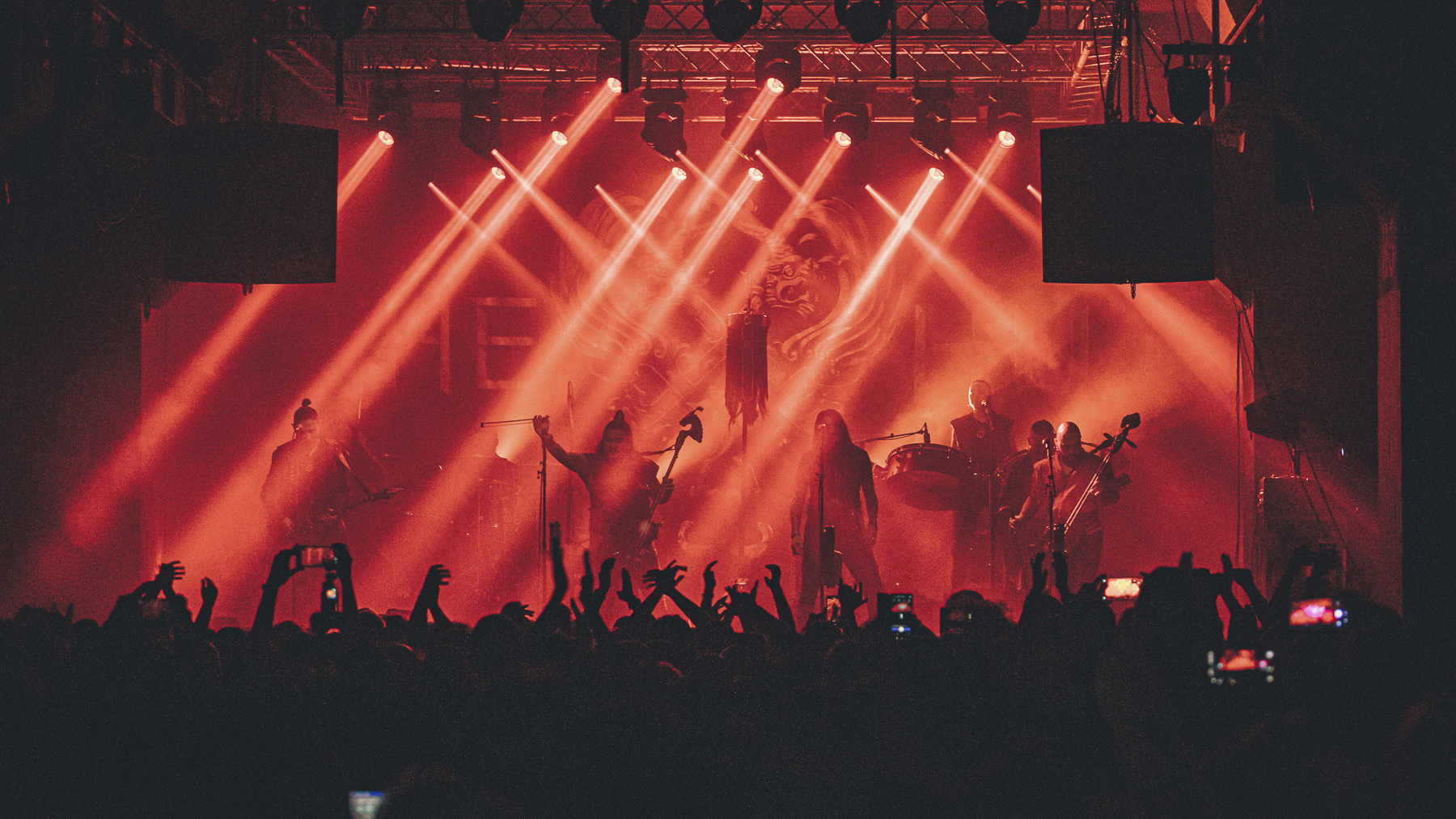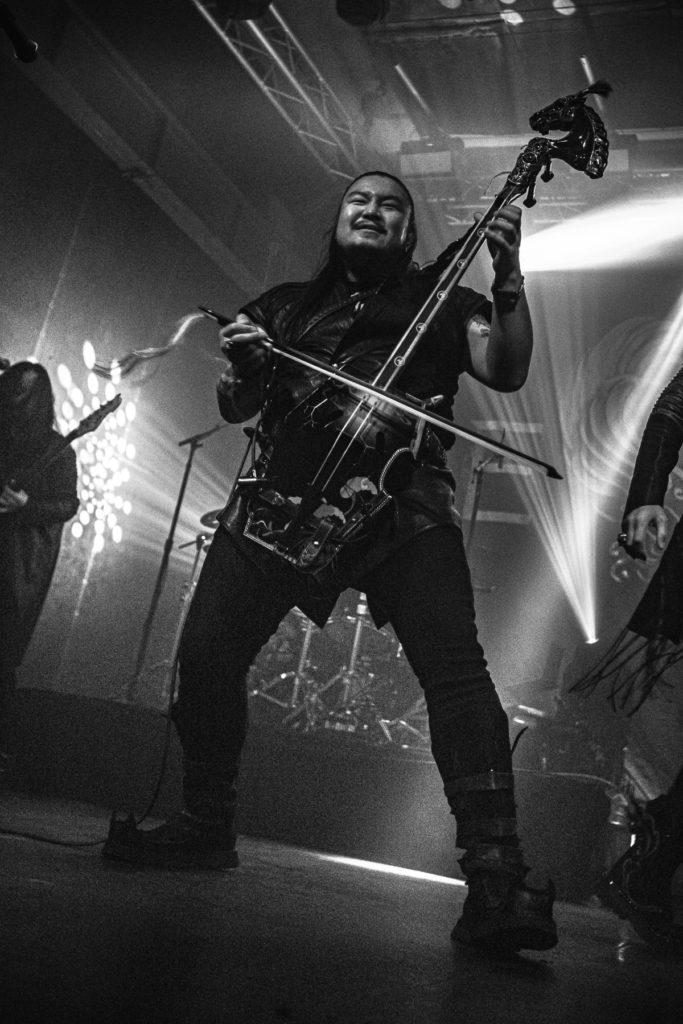 Finally, the long awaited concert of The HU took place in a packed B90. But did they live up to their fame?
The HU is born in the mind of Dashka, the producer. And is mainly composed of a core 4 members. Galbadrakh "Gala" Tsendbaatar, Nyamjantsan "Jaya" Galsanjamts, Enkhsaikhan "Enkush" Batjargal & Temuulen "Temka" Naranbaatar.
They released their first album in 2019, and since it has been a worldwide revelation.
They use traditional Mongolian instrumentation and they call their music "Hunnu Rock", hu inspired by the Hunnu, an ancient Mongol/Turkic empire, known as Hünnü in Mongolia. Some of the band's lyrics include old Mongolian war cries and poetry – thanks Wikipedia for that!
They started their show at 21h00, and from the start, it was intense… They have an impressive presence on stage, with their clothes, their look and their build. They really look like warriors. And their throat singing! Deep & scary!
They pleased us for a little over 80min. A concert with an exciting combination of modern and traditional sounds. The concert went faster and louder the longer they played and they finished with their version of "Sad but True" for the encore.
So did they live up to their fame? Yes, definitively. They proved it with a great concert. It was musically amazing with sounds & vocalization we are not use to hear in Europe. It was also really refreshing and very accessible. That's may be why the public was not only composed of Metal fans. And I don't understand why people go to a concert, and just don't care about it. They just move and move around and around, and go out to come back, pushing people without any excuses, get drunk and whatever. This is so disrespectful to the people who are there enjoying the concert.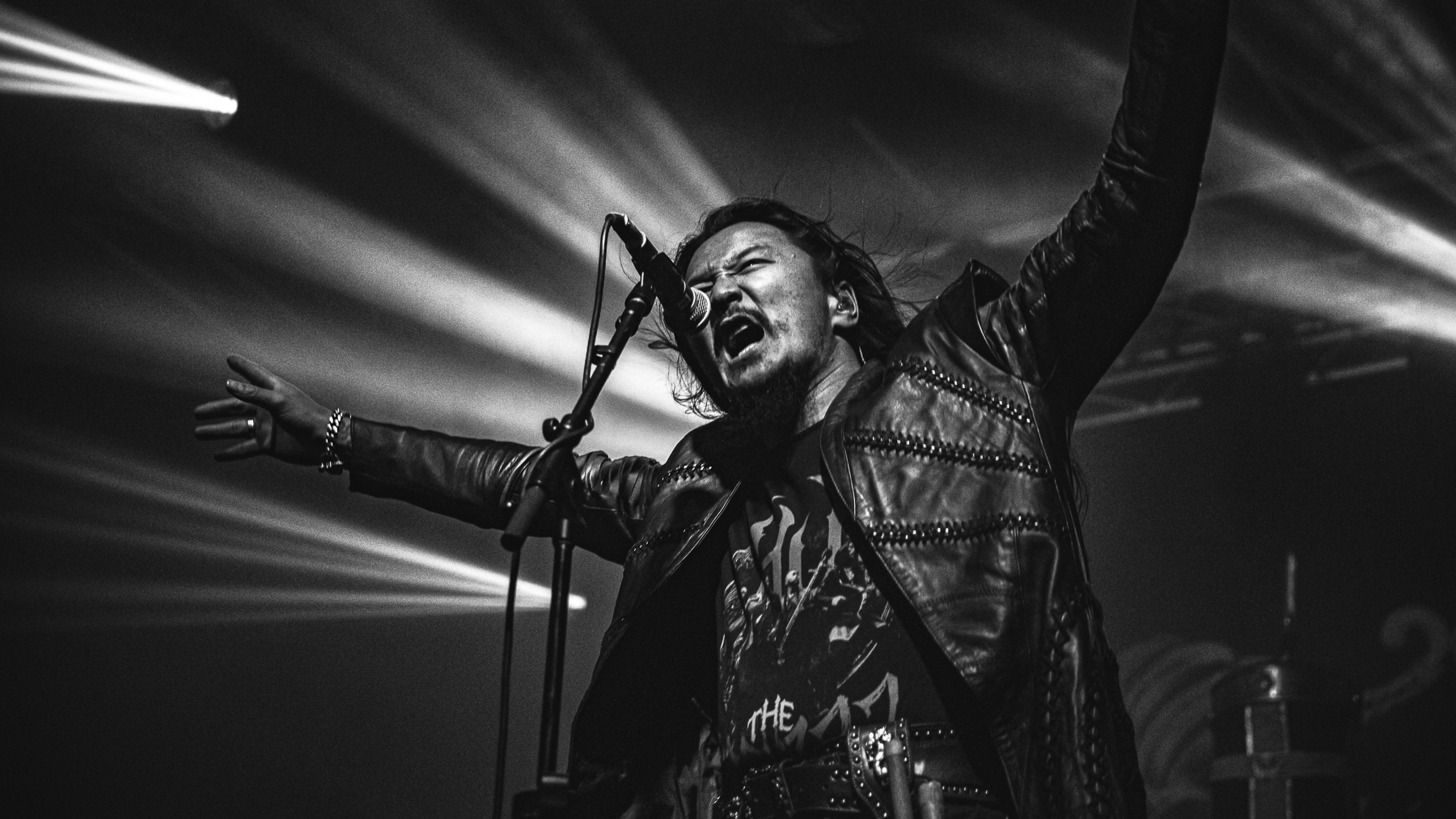 Enjoy the pictures and do not hesitate to like, share or promote our work.