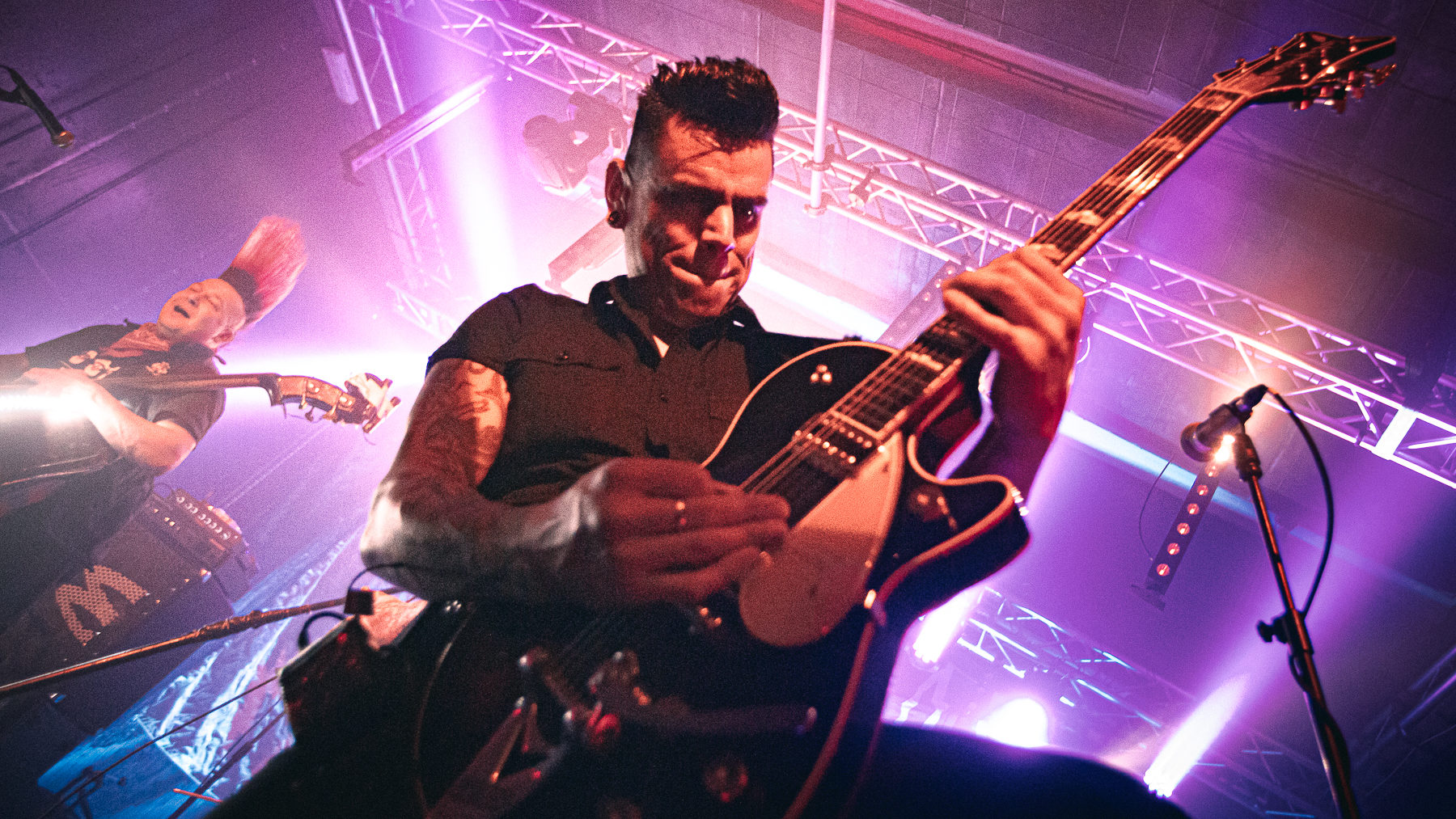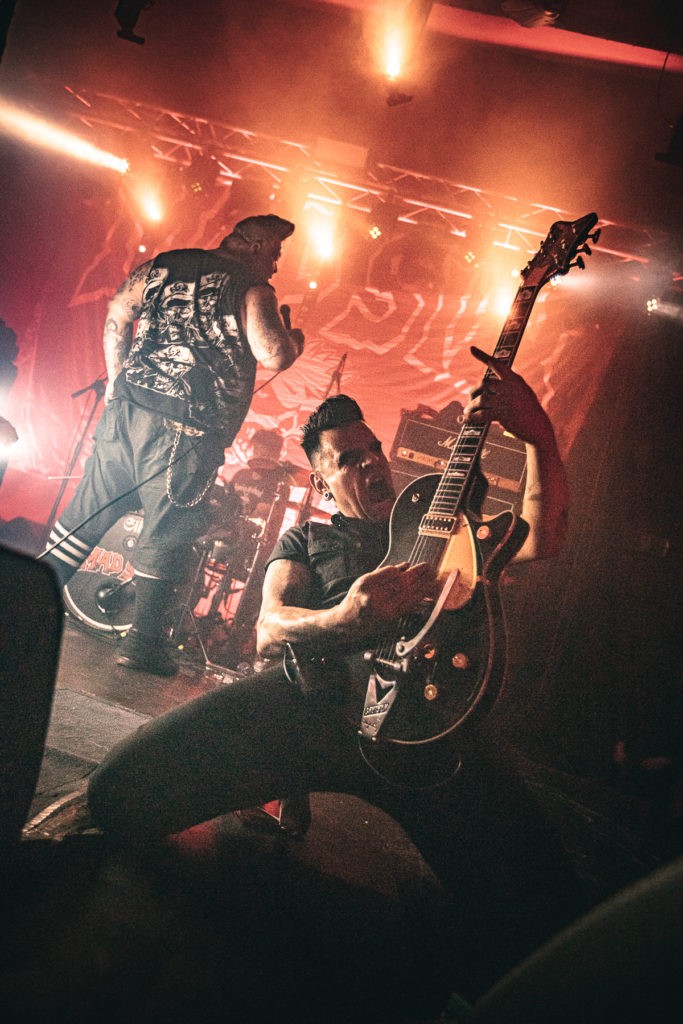 I think that was the most exciting concert to have taken place in Drizzly Grizzly in a while! It wasn't surprising though, as rockabilly is a genre that will always make the crowd dance and move around frantically.
The Brains, a psycho-billy punk trio from Montréal, delivered a really fast paced concert, no time for frills or useless speech. And they did a good cover of The Cure "Lovesong". It was a nice warm-up before Mad Sin, who, like their name, are mad on stage!
It was an intense gig. They couldn't stop moving, jumping, interacting with the fans and playing together. It was a very well oiled performance. You can see that they know each other perfectly well and have great pleasure playing together and for the crowd.
The concert ended in apotheosis with the bass player who ignited his bass in the middle of the public.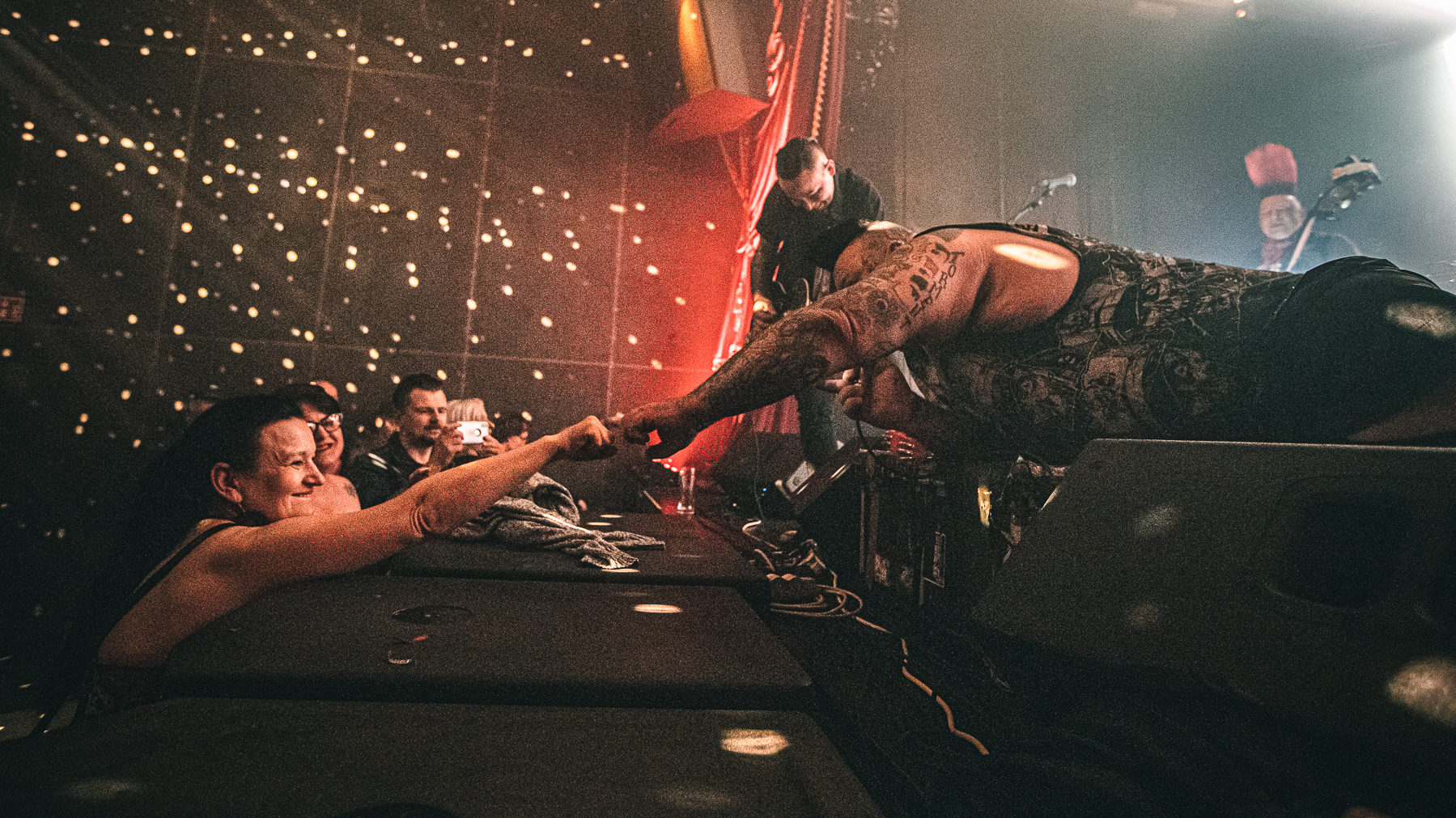 Enjoy the pictures and do not hesitate to like, share or promote our work.