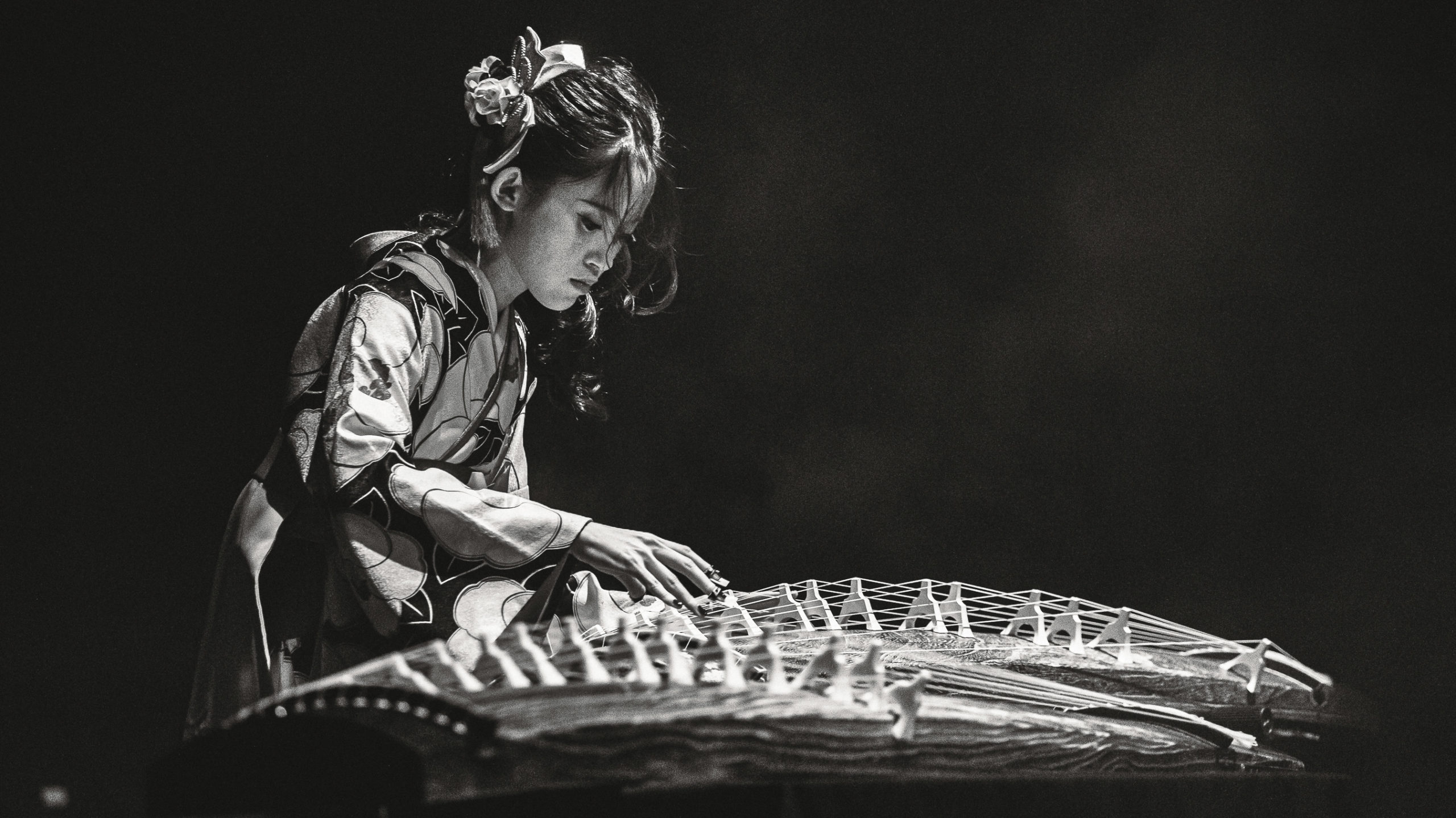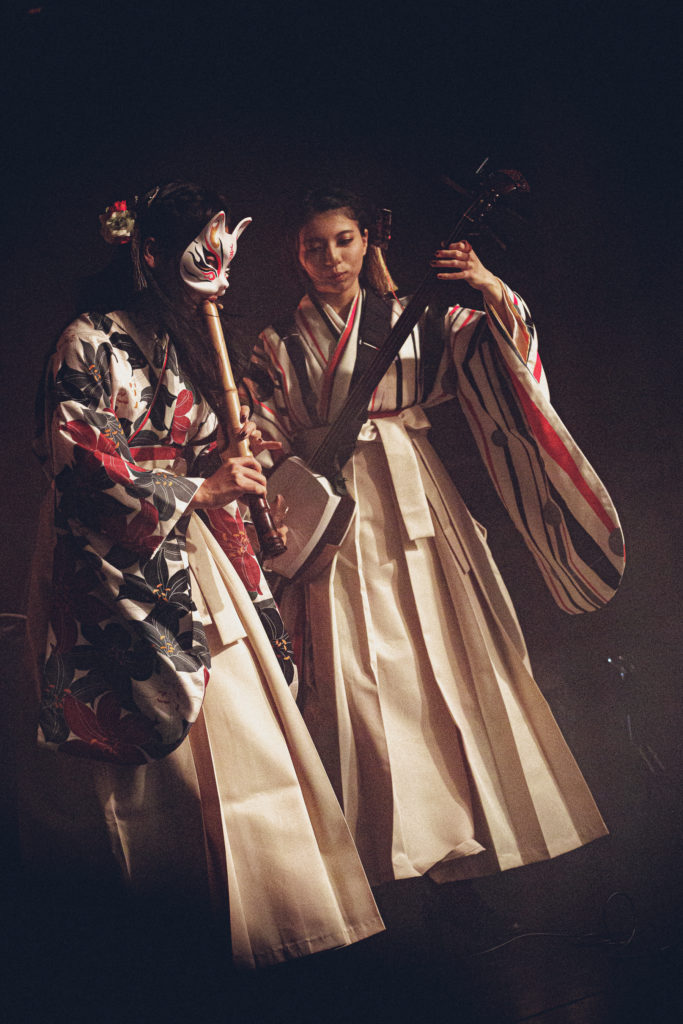 Kaguramusou played at the InLand International Art Festival on a heavy but very pleasing way.
Created in 2020 by the singer and actress Nanami Akatsuki, the band mix for the best, traditional Japanese instruments with a powerful metal.
Sadly that evening, the band used a tape for the metal part, it would have been better with the whole band on stage. I was even a bit scared at the beginning, I thought that it would be a square and soulless concert.
But but all my doubts were gone rapidly and it didn't really matter that much in the end, because we had a great performance by musicians that are really skilled with their instrument. And who seems thrilled to play in front of a crowd of connoisseurs.
And… and… there was a special guest, in the person of Waclaw Zimpel, a composer & producer, but above all, an accomplished clarinetist. Between the metal songs, he was on stage for a 1-1 musical performance with successively one of the musician. Was it improvisation? It would seems like, as he was planned during the same day only. One last change of plan, and a very well thought one.
It was a delight to hear and see this friendly confrontation of instruments. The Japanese ones having a colder sound than the very warm brass instruments of Waclaw.
A nice evening, eclectic music, metal, impro, electro. The public was in awe and was asking for much more.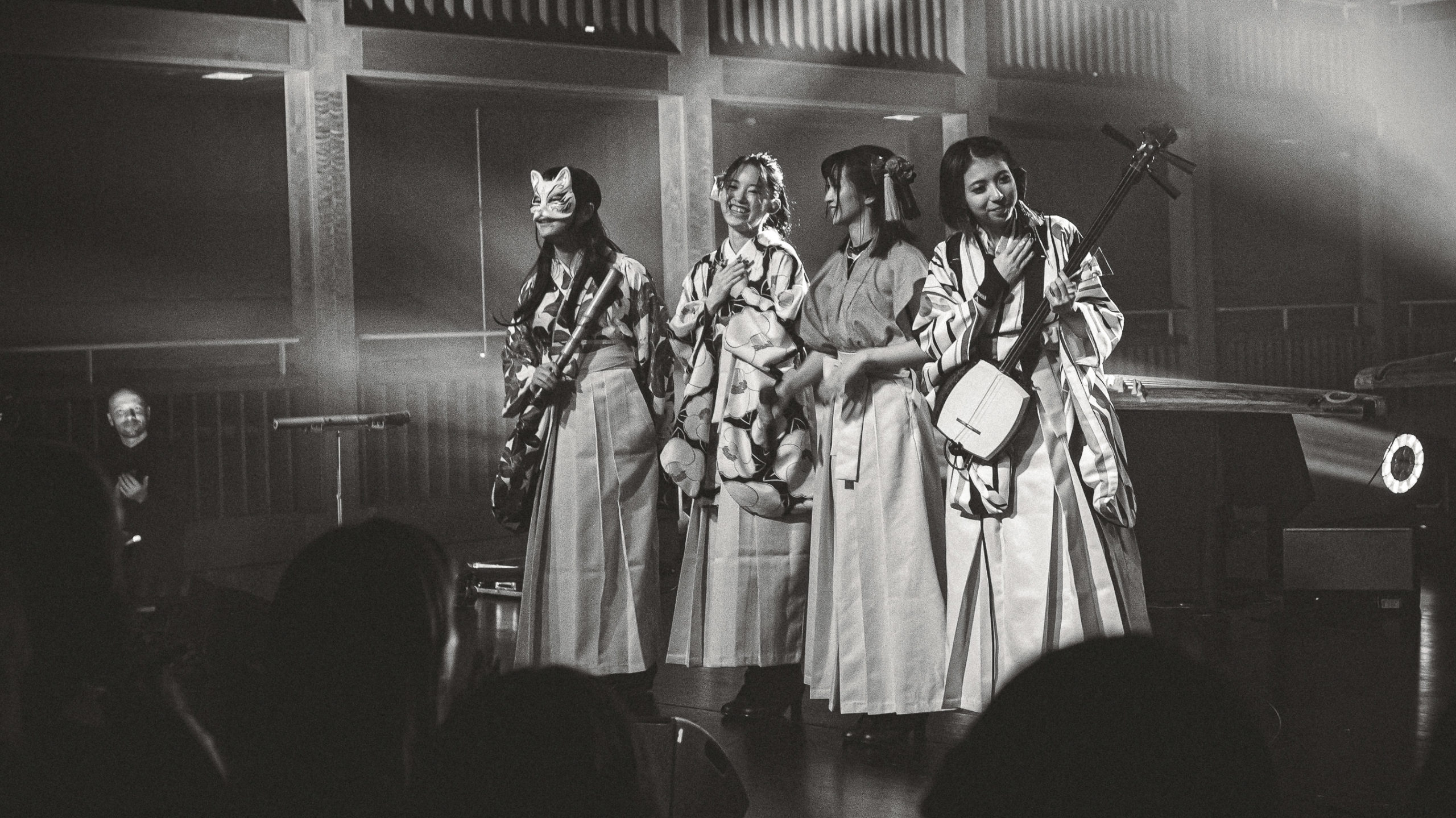 Enjoy the pictures and do not hesitate to like, share or promote our work.