Second day of Fląder Festiwal, and it was a memorable evening with several very good performances. Starting with Red Crap, Titanic Sea Moon, a little break with Bez, and again full power to the end with Tentent, Amba & finally 19 Wiosen.
If I had to choose one band that day, it would certainly be Amba, a duo from, well, there isn't a lot of infos about them, but they were performing for the first time live and they succeeded in giving us a great show. A mix of saturated guitar, loops, electro & energy.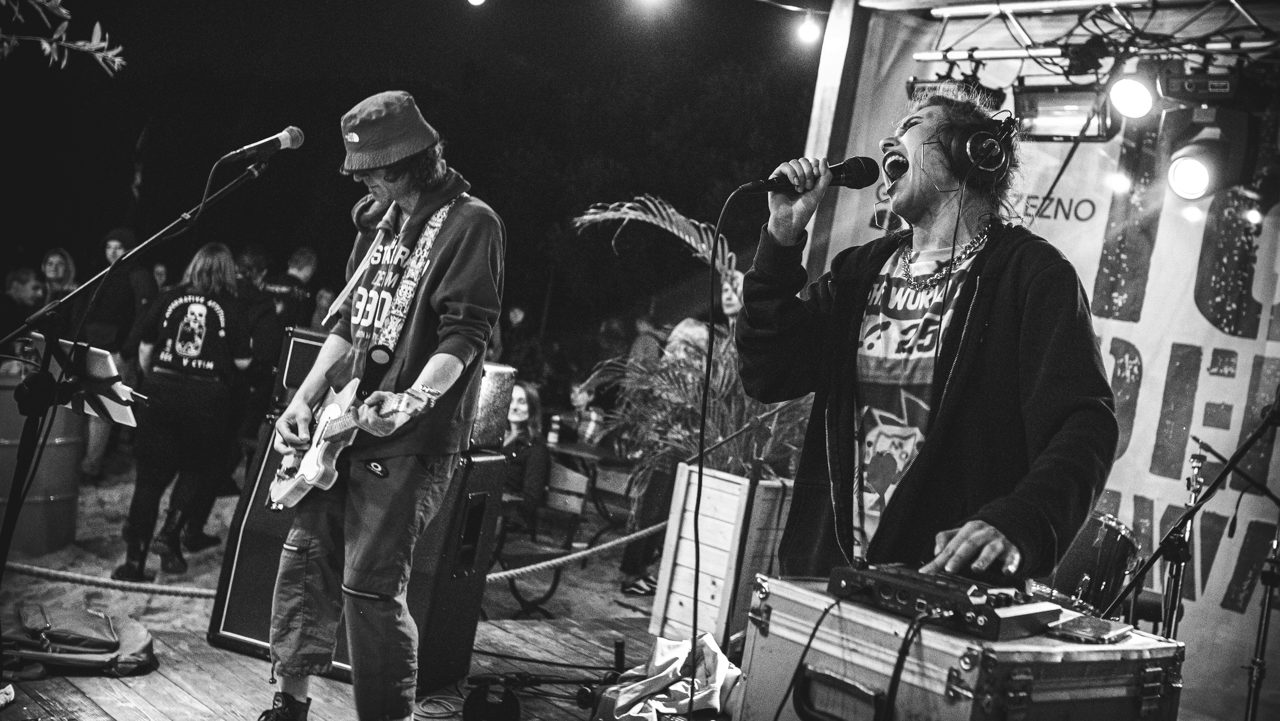 And we do not forget 19 Wiosen who end up the evening in a brutal way. A punk rock formation of over 30 years of existence that manage to set the audience on fire despite the cold weather.
Enjoy the pictures and do not hesitate to like us and share our work to help us report more live music in Trojmiasto.