Last day of Fląder. The bad weather is definitely in Poland for good now. Public was scarcier that last evening, but for the ones who braved the cold, there was some great moment of music to live.
Starting with Ƶurawie a local band that has a lot of energy on stage. But the main set that last day was definitively NVC Ścieżka w Nieznane, a quatuor where sax is the leading instrument that direct the improvisation (?) of the rest of the band. The rhythmic section is impressive, and the drummer is from another planet. He has the energy and style of play of a guy we normally see in a Metal or Thrash band.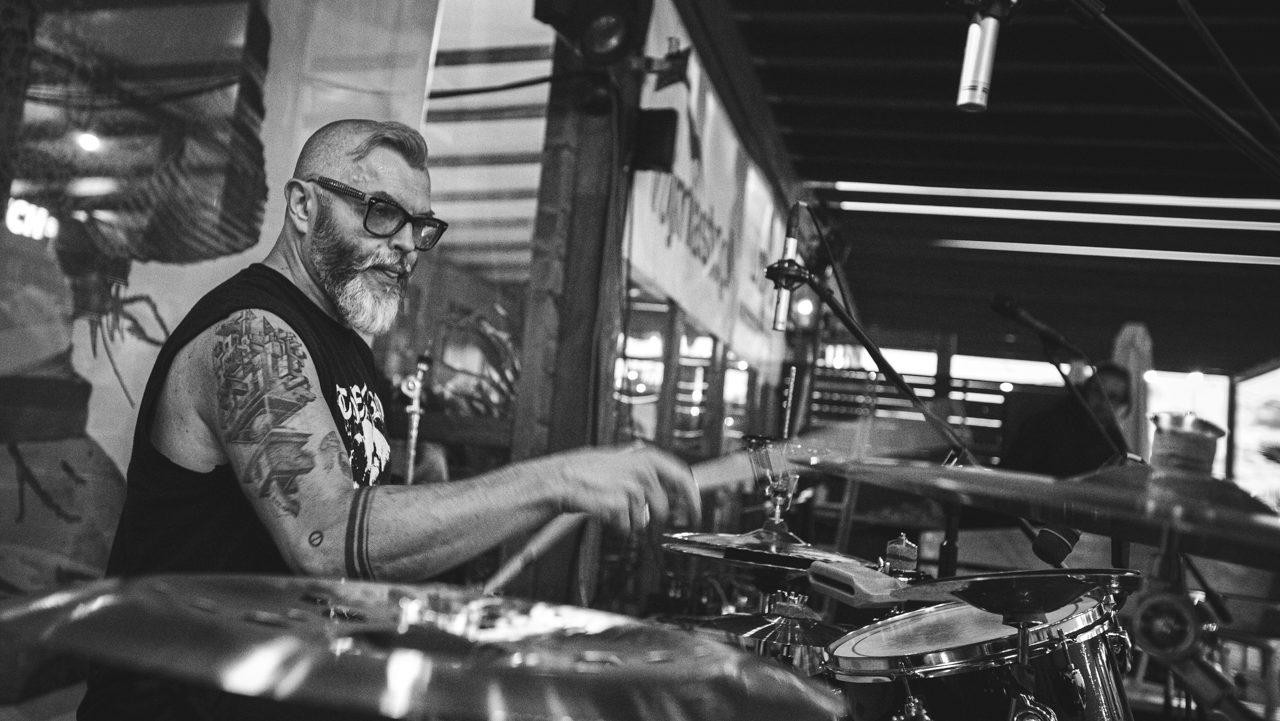 The evening ended with Demolka.
And that was it for 2021. A great 3 days of music. And a lot of discoveries for us. Polish independent bands have nothing to envy to the anglo-saxon counterparts, they make great music & are excellent on stage. But it's a shame there was no more public. It's one of the most interesting festival around, the selection is very eclectic, it's free, it's very well located on the beach, so wake up and support this festival!