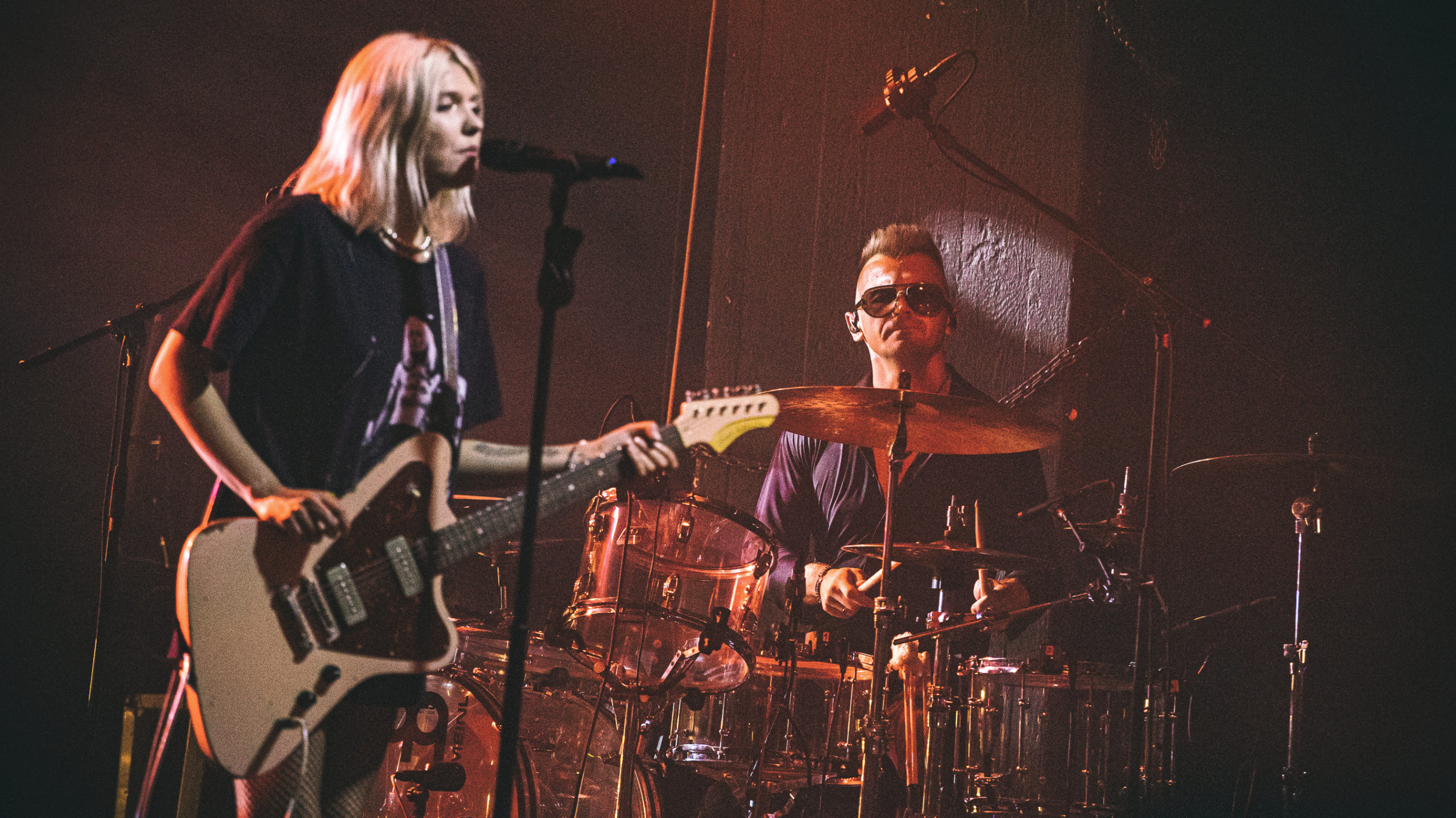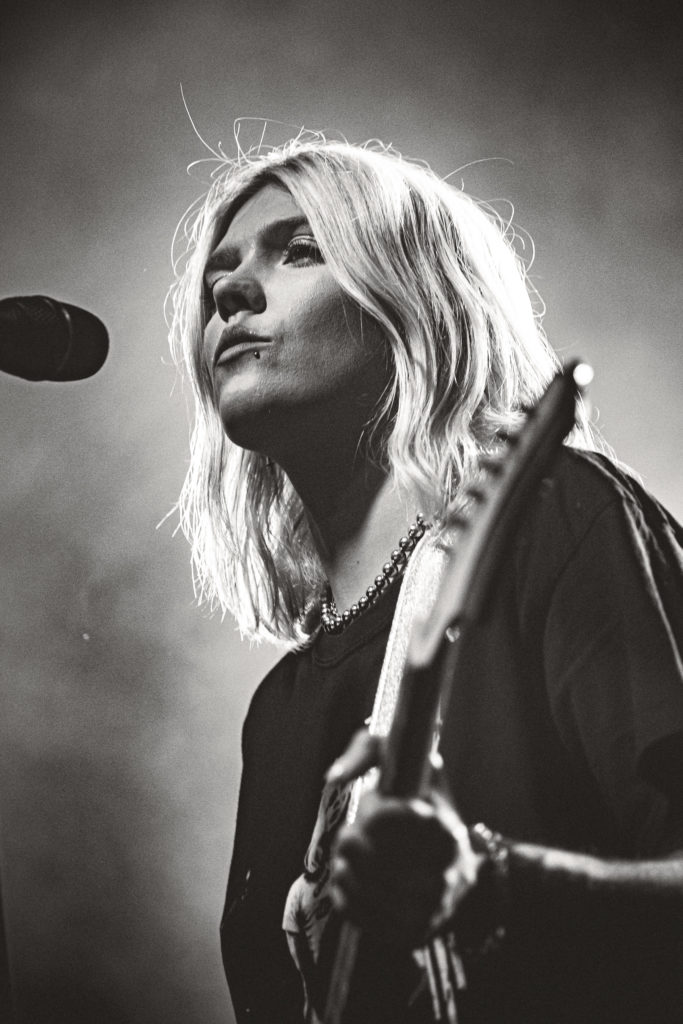 I can't believe I'm writing that, but her concert was really good to be honest.
She really has a talent for writing entertaining pop song, with still a lot of rock in it. I'm not a big fan, neither a huge connoisseur of her discography, but I presume she sang her best hits during the concert: and as she seems very happy to be here, the fans answered back with huge claps and screams.
I was a bit surprised by the scarce crowd tho. I really thought that an artist like her, quite well renowned in Poland would have attracted much more people. May be the late hour scared them , or may be the people of Trojmiasto wanted to enjoy the lovely weather of a typical Polish summer – well, I'm joking here.
Despite poor blue or violet lightning most of the time, I liked the setting of the stage, illuminated Japanese signs. I wish I knew why those signs were here, so may be someone can give us a hint.
So, how was it to attend a non metal concert? Well, better than expected. Some songs were really catchy, and I wished my Polish would have been good enough to understand the lyrics.
Enjoy the pictures and do not hesitate to like, share or promote our work. Scroll down for a little video of their concert!