For nearly two decades, the enigmatic French post-punk and dark-rock outfit known as Varsovie has been steadily gaining international recognition with their enigmatic and atmospheric sound. In the center of this musical team, you'll find Arnault Destal, who handles lyrics and drums, and Grégory Cathérina, the one behind vocals and guitars. Their journey began in Grenoble back in 2005. With five studio albums under their belt, their latest creation, "Pression à Froid" is set to drop on October 6th, 2023, courtesy of Icy Cold Records.
Varsovie's music is an artful mosaic, weaving together elements of post-punk, dark-rock, and gothic atmospheres. It's like a symphony of shadows, a musical chiaroscuro. Lyrically, they delve into profound themes and evoke emotions and imagery, they are a poetic and artistic expression that encourages interpretation and personal reflection.
Living in Poland, encountering a French rock band named Varsovie was quite the surprise. When I first stumbled upon their digital presence, curiosity got the better of me. I couldn't resist the urge to give them a listen, and to be honest, I didn't have any specific expectations. But what I experienced was nothing short of a revelation. Their music slapped me in the best possible way – it was dark, it was mysterious, it exuded melancholy, and I found myself falling head over heels for it.
The intriguing part? Their name aligns perfectly with the very essence of their musical style. It's like a musical journey through a post-communist landscape, akin to the mood evoked by Wim Wenders' "Wings of Desire" Yet, paradoxically, it's undeniably French.
Having had the privilege of listening to their upcoming album, I must say, it's a captivating journey. It retains that signature Varsovie darkness and melancholy but adds a dash of catchiness that's hard to resist.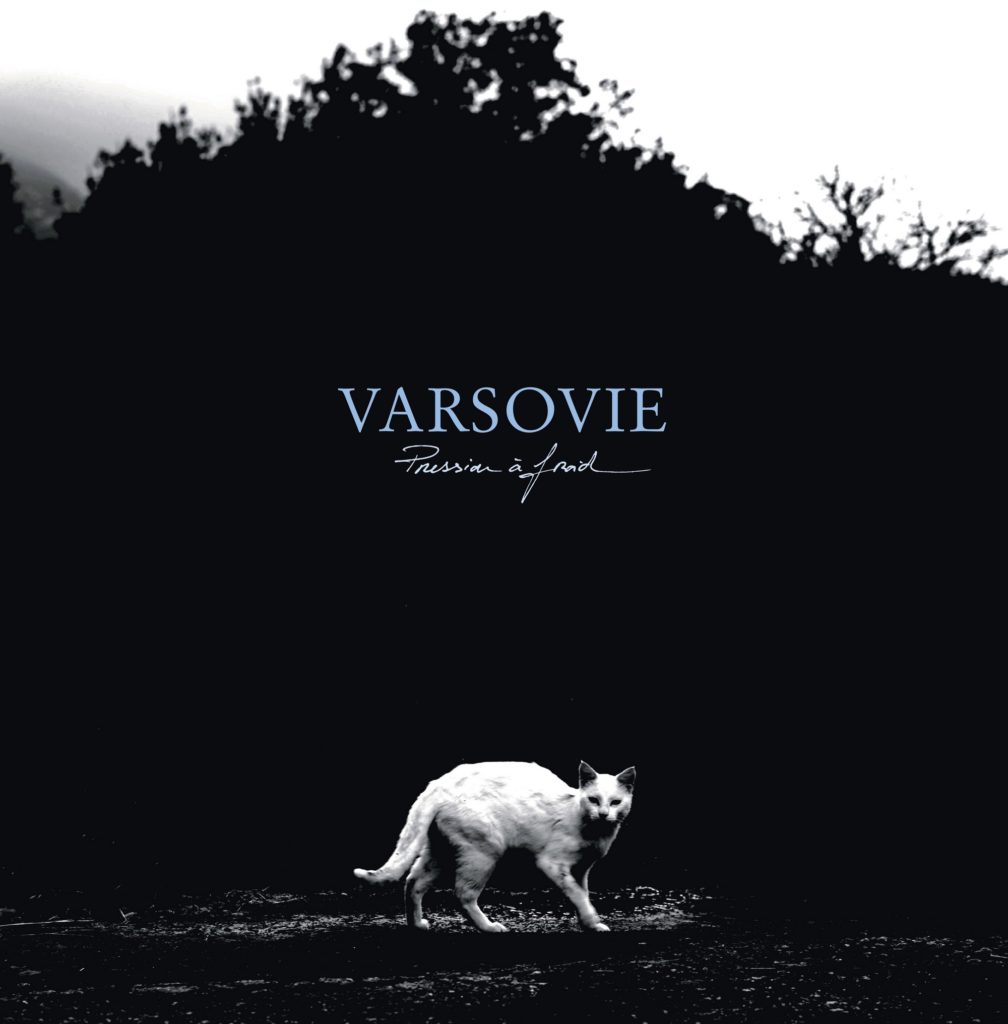 Their lyrics are the poetry of the night, a lyrical labyrinth that invites interpretation. They're like riddles that stir emotions, and when intertwined with their music, they create a sense of bittersweet melancholy, a reminder to savor life's fleeting moments. At least, that's how it feels to me.
"Pochodeň číslo jedna" – "Torch Number One" – The song opens with a simple drum beat, quickly joined by a pulsating, irresistible groovy bass line. The guitars complement the electro, adding to the song's infectious and addictive dark-cold-dancing feeling – the video add to this. Great track!
"Structure" is a masterpiece in its own right. It starts with a bass line that's downright infectious, lyrics that stick to your mind like a favorite memory, and a melody you'll find yourself replaying again and again. It's the kind of song that hooks you in and doesn't let go. I love that song and listened to it on a loop while writing this review.
"The Ghost of Kyiv" the closing track of the album, clocks in at 6 minutes and 28 seconds, delivering a pure adrenaline rush of musical sensations. This instrumental piece is accompanied by the recitation of Stepan Charnetsky's "Oi u Luzi Chervona Kalyna" by a Ukrainian woman. This text serves as a potent expression of Ukrainian patriotism and unwavering resilience. It stands as a powerful reminder that even when faced with formidable challenges, Ukrainians steadfastly defend their freedom.
As for the song's title, "The Ghost of Kyiv", it draws inspiration from a mythical flying ace who emerged on the first day of the Kyiv offensive, precisely on February 24, 2022. The legendary feats attributed to this enigmatic figure have transformed him into a symbol of hope and strength for the Ukrainian population, creating a poignant and enduring urban legend.
In a world of music that often follows familiar paths, Varsovie stands as a beacon of artistic exploration and emotional resonance. Their latest album is just another testament to their unique and captivating sound. So, whether you're a hardcore fan or new to their dark and poetic universe, "Pression à Froid" is a journey you won't want to miss.
LINKS:
Instagram - Bandcamp - Facebook - Youtube
Pictures courtesy of Varsovie