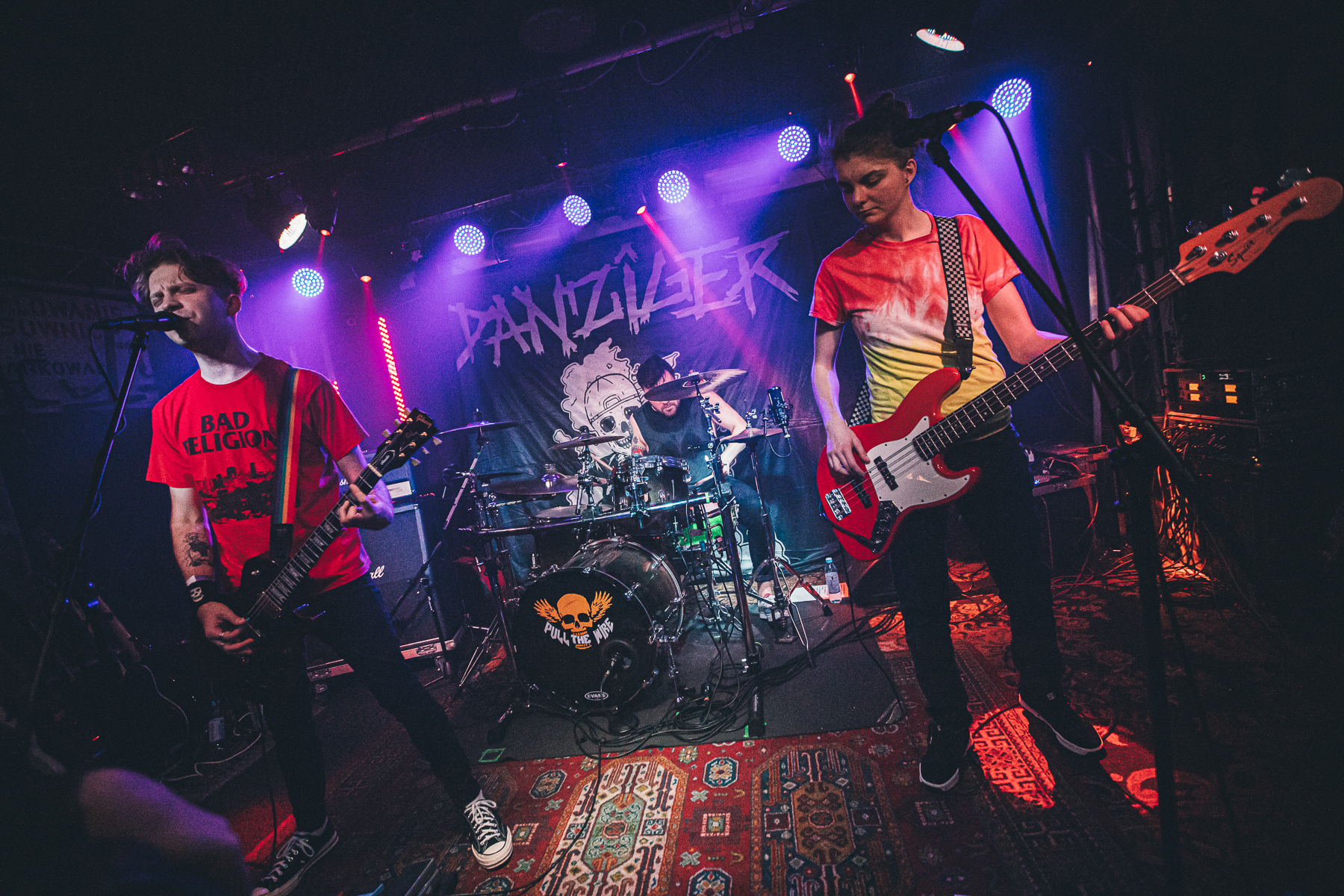 Danziger, the rising star of Polish punk rock, has recently unleashed their debut single, "Kolce" ("Spikes"), heralding the upcoming release of their new album, "Czy Już Zawsze Będzie Źle?" ("Is it Always Going to Be Wrong?"), scheduled for the end of November.
My passion for punk music runs deep, having been raised with the likes of French punk legends from the '80s and '90s such as Les Béruriers Noirs, Ludwig Von 88, Oberkampf, Komintern Sect, and Gogol Premier to name a few. Since relocating to Poland, I've had the pleasure of discovering some outstanding Polish punk bands, including The Analogs, Dezerter, Pull the Wire, and, of course, Danziger. Despite my admiration for their enthusiasm, music, and stage presence, my limited command of the Polish language leaves me wanting for a full understanding of the depth of their messages.
Punk music is renowned for its unapologetic and rebellious attitude, providing artists with a platform to fearlessly voice their dissent and frustrations. A prime example of this spirit is found in the song "Kolce" by Danziger, which embodies many core elements of punk music.
At its core, punk is about challenging the status quo and delivering a resounding blow to those in control. It represents a musical revolution, a protest against injustice and oppression. Punk doesn't pull its punches; it's a passionate outcry for change.
Recognizing that many may not comprehend the Polish lyrics, I offer an interpretation of the song's themes. An English translation is also available below.
The song's opening lines, "Poland has the face of a policeman, who breaks women's shins" take a confrontational stance against police brutality and violence directed at women. This is punk in its rawest form, unafraid to shock and provoke to convey a powerful message. It's important to note that women in Poland still face restrictive legislation and attempts to control their body. Abortion remains banned, leading to peaceful protests turning chaotic due to Catholic extremists and police intervention.
As the lyrics progress, the song addresses political corruption with lines like, "Poland has the face of a politician, who allows himself a lot" and it fearlessly confronts contentious issues like pedophilia within the Church. The line, "Which mafia do you belong to today?" implies a deep-seated frustration with the entanglement of politics and criminal activities. Punk music has always provided a stage for artists to expose corruption and societal ills.
The lyrics, "I feel like they're sticking spikes into me, every day I wake up in Poland" express the emotional intensity of punk. The music serves as an outlet for releasing the pain and frustration that many people experience.
In essence, punk is rebellion; it's a protest against injustice and an emotional outpouring. "Kolce" by Danziger embodies these punk qualities, using music as a vehicle to communicate their discontent and ignite change. At its core, punk music is a bold declaration against an often unjust world, offering a powerful platform for artists to challenge the status quo and inspire others to do the same.
The visual imagery accompanying the song reinforces the band's message. A girl, as the band plays, watches a TV displaying images of Polish leaders. She appears deeply saddened and outraged by what she's witnessing. Her reaction includes throwing the remote control when a priest appears on TV and ultimately destroying it. This visual element further underscores the song's themes of frustration and rebellion. The music remains as powerful and entertaining as ever, resonating with those who yearn for change and refuse to accept the status quo.
Danziger will play in Ucho, Gdynia, the 3rd of December this year!
Poland has the face of a policeman,
Who breaks women's shins,
Poland has the face of a politician,
Who allows himself a lot,
That's two Maybachs and a transfer
For pedophilia, go to another parish
You should speak up
Which mafia do you belong to today?
Enthusiasm fades, enthusiasm fades,
We've had enough, we don't do anything,
They make all decisions for us,
I don't want to exist, I just want to live


I feel like they're sticking spikes into me
Every day I wake up in Poland

Guys cry a lot here
And this is more than normal
Social norms and conventions
They made life become a nightmare
Ignorance, phobias and prejudices
They turn our minds into a void
Nothing changes in life and in the country
I'm putting things off again

I feel like they're sticking spikes into me
Every day I wake up in Poland