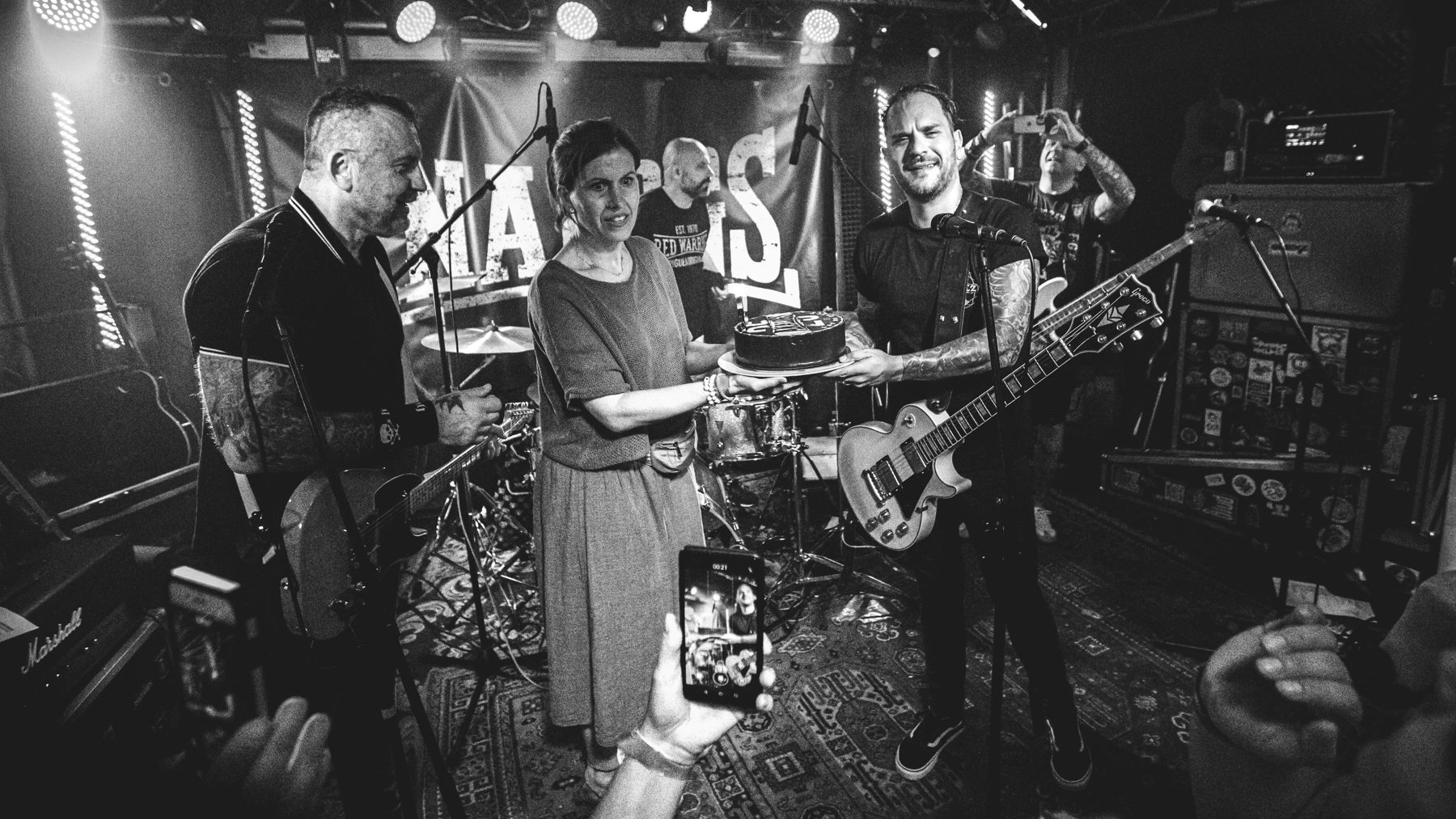 Great night of Polish Punk in Wydział Remontowy with Danziger, a melodic punk rock band from Gdańsk, formed in 2016, and The Analogs, one of the most famous punk rock band in Poland, who are celebrating their 25th anniversary and played their most famous song in front of a crowded club.
During the concert, you could feel and smell the enthusiasm of the fans, and to be honest, I've got some damaged ribs myself! Being a music photographer during a punk concert is a bit risky. But music was great. It started with Danziger, catchy & loud short songs, a certain energy for a relatively young band – compared to The Analogs – and a great way to start the evening.
After a very short break, The Analogs arrived. A real traditional punk band, in the truest sense of the word. Created in Szczecin in 1996, they have numerous albums under their belts and are also quite well known internationally. Sadly, it's difficult for a non native polish speaking person to understand the lyrics, but hey!, music speaks for itself, and it was a great evening being at their gig. They finished a very sweaty evening – for the audience – with an anniversary cake.
I thank them to have allowed us to photograph them. It was a super gig.