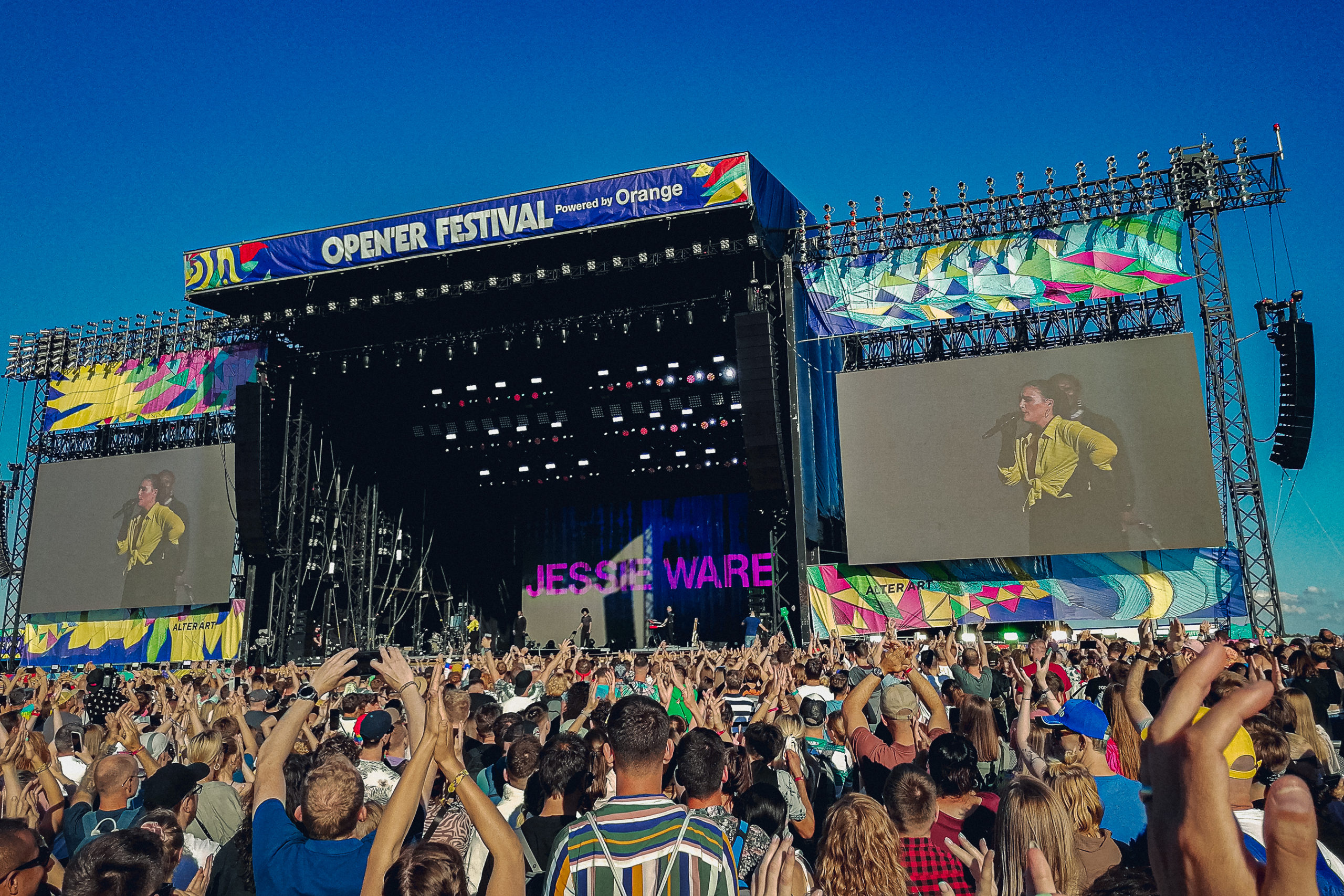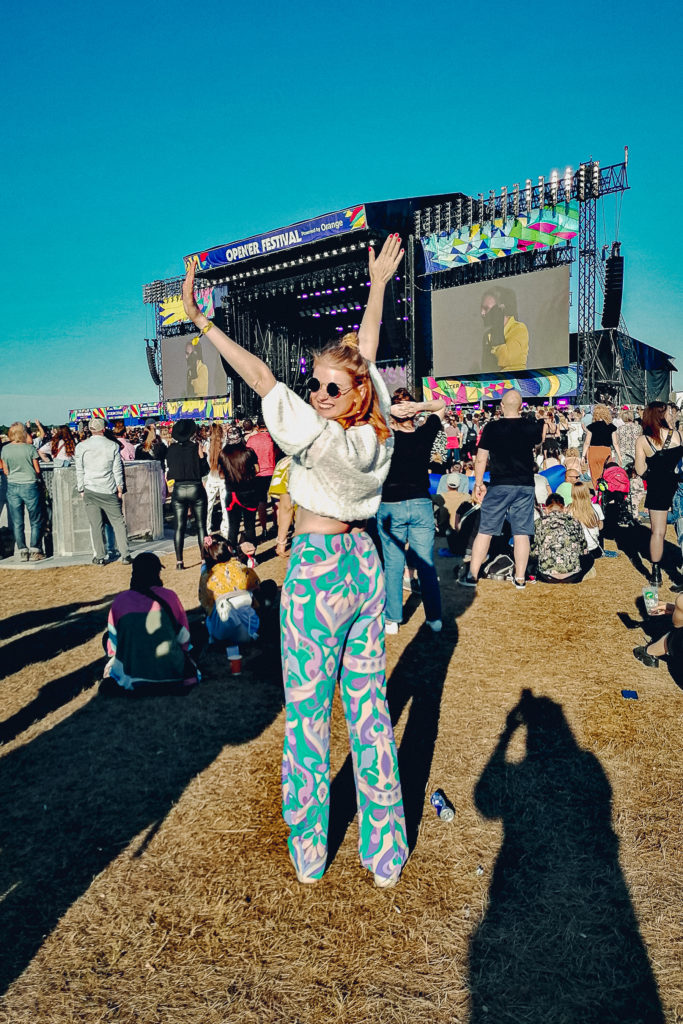 I've been following open'er concerts since more or less 6 years so as a local I started my festival adventure pretty late.
I got hooked on it right away so after 3 years of covid pause I was pretty excited about going to this year's edition.
I had a weekend ticket and was waiting mostly for the pop diva Dua Lipa and for Soul electronic goddess – Jessie Ware.
My dream about seeing Dua Lipa will have to wait 'cause Saturday which started with a beautiful sunny weather ended up with a storm and the first open'er evacuation in a history of this festival. Instead of concerts I got a carpool party waiting for some updates about the weather and the canceled concerts-not bad but certainly not what I expected to get.
Saturday was much more graceful and gave me the full open'er experience. Sun, blue sky, happy people and good music – perfect combo!
Jessie Ware gave an amazing concert. Despite coming to Poland with a delayed flight with no luggage she gave a very sensual show. She was accompanied by dancers whose sexy "like burlesque" moves made her songs from the album "what's your pleasure" even more appealing.
In Poland Jessie is the most well known for her romantic ballads but personally I value her electronic soul side more. She could engage the crowd both for humming delicately the verses of her ballads as well as for jumping and dancing to her rhythmic electronic, a bit of disco songs.
She gave me back that feeling of a total freedom which you can get only by jumping around and singing the songs under the blue sky. She was energetic, charismatic and in a great connection with the public.
The only "regret" that I have with that performance is the hour chosen. The concert started at 18 which was way to bright for this seductive spectacle. The deep sounds of a smooth electronic would be much more captivating after the sunset.
Either way, Jessie was a great post-covid reminder that great music combined with the festival aura can give you thrills.
Text & Pictures by Adela Lenkiewicz