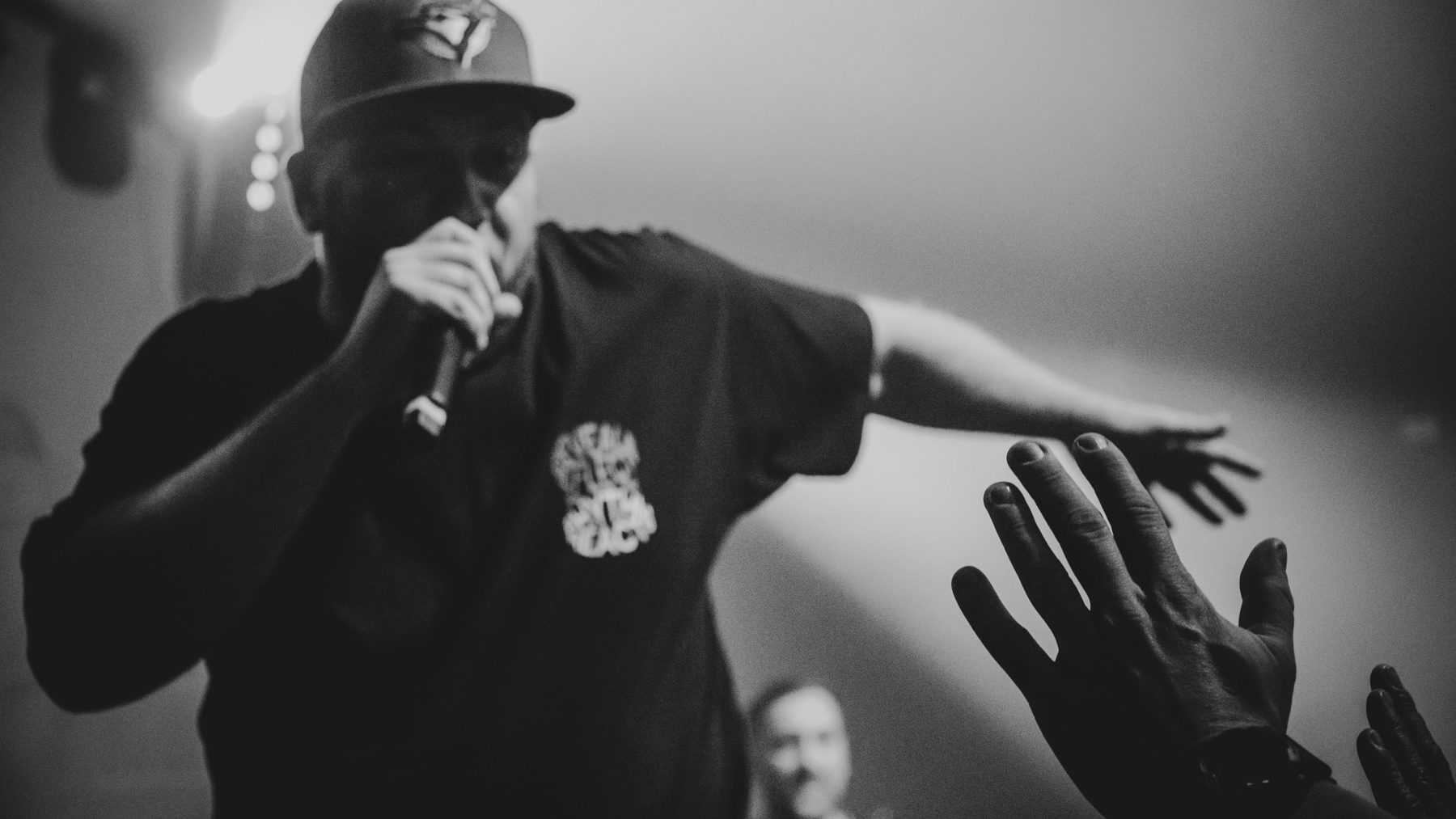 The Saturday concert hosted by Podwórko.Art was a huge success, with tickets completely sold out and a full set of fans in attendance.
The support acts, including Śledzik, warmed up the audience, while subsequent artists such as NZP, Iceman X Sigma, Elciak X Novy, and Śliwa tried to satisfy the expectations of fans. The audience seemed to have a lot of fun and eagerly awaited the main star of the evening.
After more than 2 hours of concerts, the organizers prepared a charity collection for Tomek, and guests bid generously on hip-hop merchandise such as T-shirts and records, spending their money for a noble cause.
Finally, the moment arrived for the star of the evening – Adam Ostrowski, also known as O.S.T.R. He is a legend of the Polish hip-hop scene, having been active musically since 1997 – a staggering 26 years. Compared to the supporting acts, who are just starting their careers, O.S.T.R is a true veteran of the Polish hip-hop scene. Despite this, the audience was enthusiastic throughout his performance, heating up to his hits.
The concert can be described as a sentimental journey through the most famous tracks of his career, featuring old hits such as "ABC" and "Kochana Polsko" as well as newer hits like "Miami" "Mały, Szary Człowiek" "Nie Odejdę Stąd" and "Alcatraz" On stage, O.S.T.R was accompanied by his longtime collaborators, DJ Haem and Kochan.
O.S.T.R and his team are great supporters of rugby, and during the concert, he paid tribute to a friend of the band, Zbigniew Rybak, who recently passed away. Photos of Rybak were displayed on the wall to honor his memory.
The entire concert lasted just over an hour and ended before midnight, leaving O.S.T.R's fans completely satisfied. They had a great time and chanted his name throughout the performance.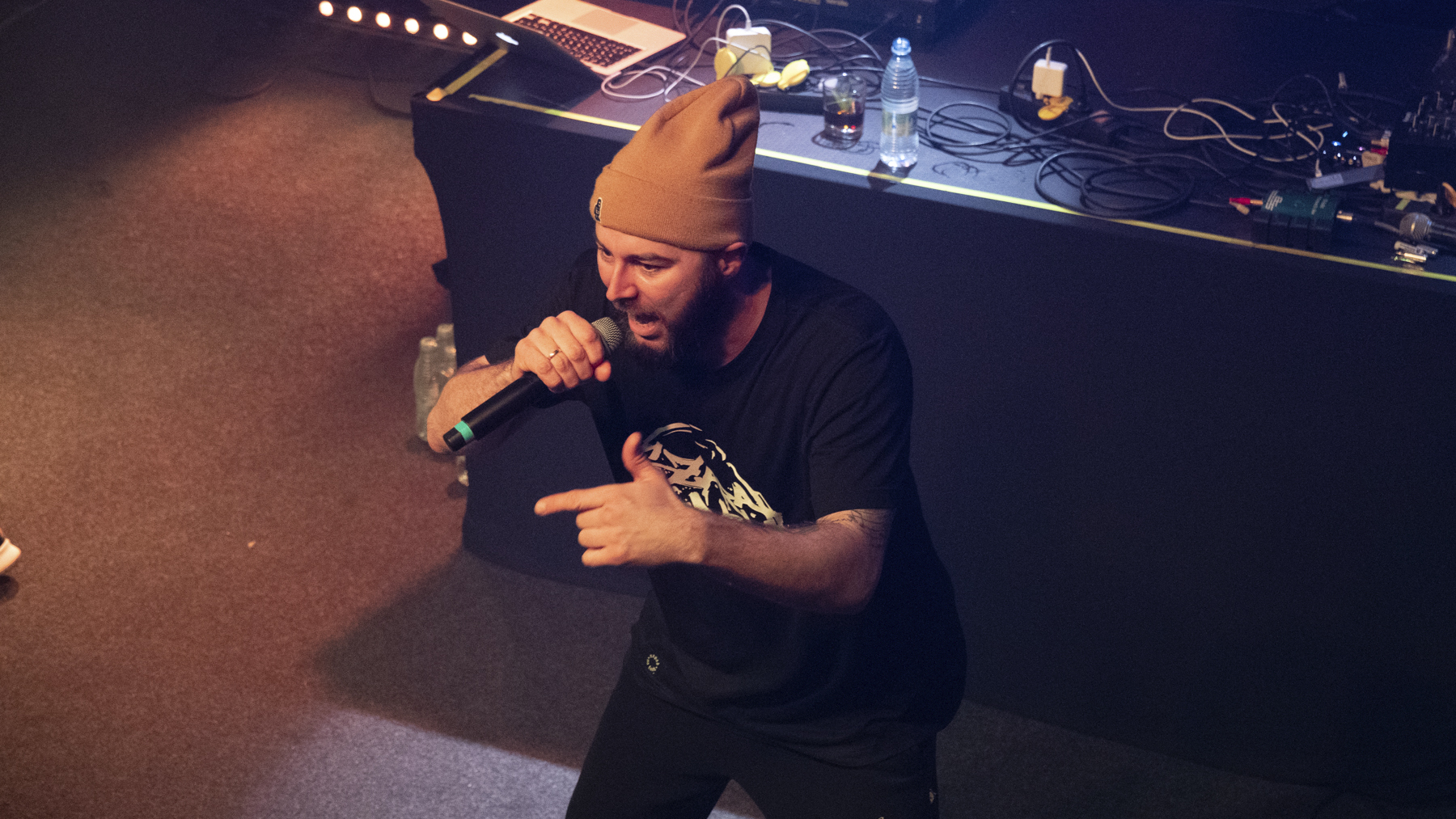 Enjoy the pictures and do not hesitate to like, share or promote our work.