It was a raining day on the first day of Globaltica. A festival of world music and different cultures, a festival open to the world, a festival for families with workshops, art events, activities for kids and of course concerts.
A festival where you can lay on the grass and enjoy the day – well, not on the first day though – while listening to some great bands.
The first day started slowly regarding the attendance, due to the heavy rain that discouraged numerous people, but for the bravest ones, it was a great start after a hiatus of one year due to the pandemic.
João de Sousa opened the day, followed by Fanfara Awantura – a brass band that plays folk melodies in a very electro way, Dagadana – a Polish-Ukrainian band and the nigh finished with Rasm Almashan – a Polish-Yemeni artist.
Who knew that a brass band could play such an entertaining and dancing music? Well, Fanfara Awantura managed to gather all the public into the main pit for over an hour of craziness with electro style music made mainly with… brass instruments.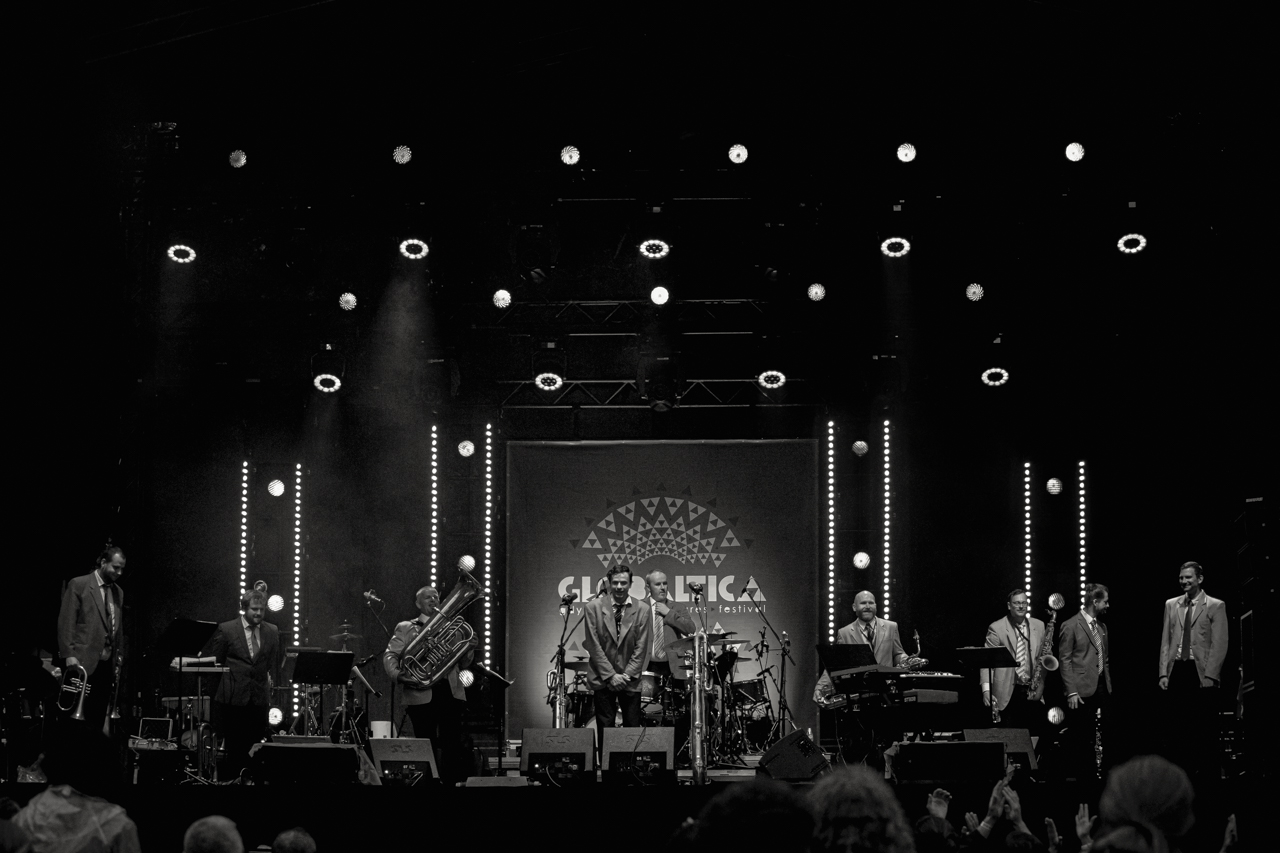 The second day of Globaltica was a different experience, a nice warm & mildly sunny weather with lots of people & kids. Globaltica is a very special festival, a human sized event. People are resting on the grass, kids are playing, others are dancing, it's a relaxing festival located in a very nice park of Gdynia, surrounded by trees.
First artists on that day were Mldva – a Polish-Turkish band that plays oldies style music, then Dikanda, an internationally renowned ethnic polish band, Warsaw Village Band – a band that plays avant-garde traditional music, and may be the best ethnic polish band on international level, & finally Mamadou & Sama Yoon – a Slavic-African band.
It was a really nice weekend of ethnic and world music. In a friendly atmosphere. On the first day, the weather was not there in time, and despite this little hiccup, it was a great experience they will for sure repeat next year.