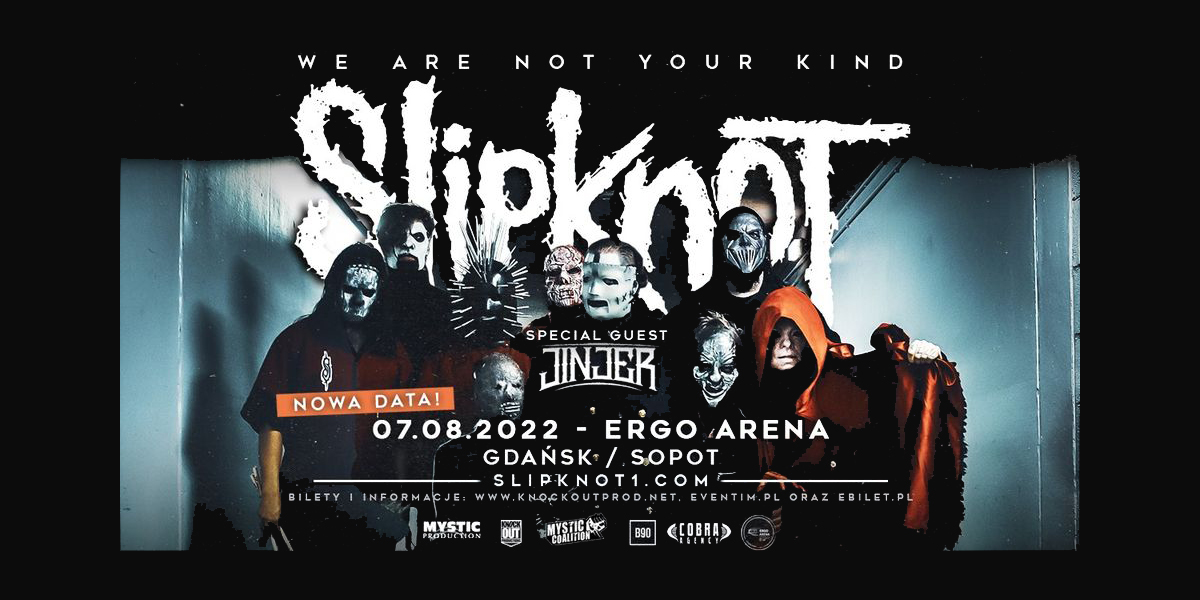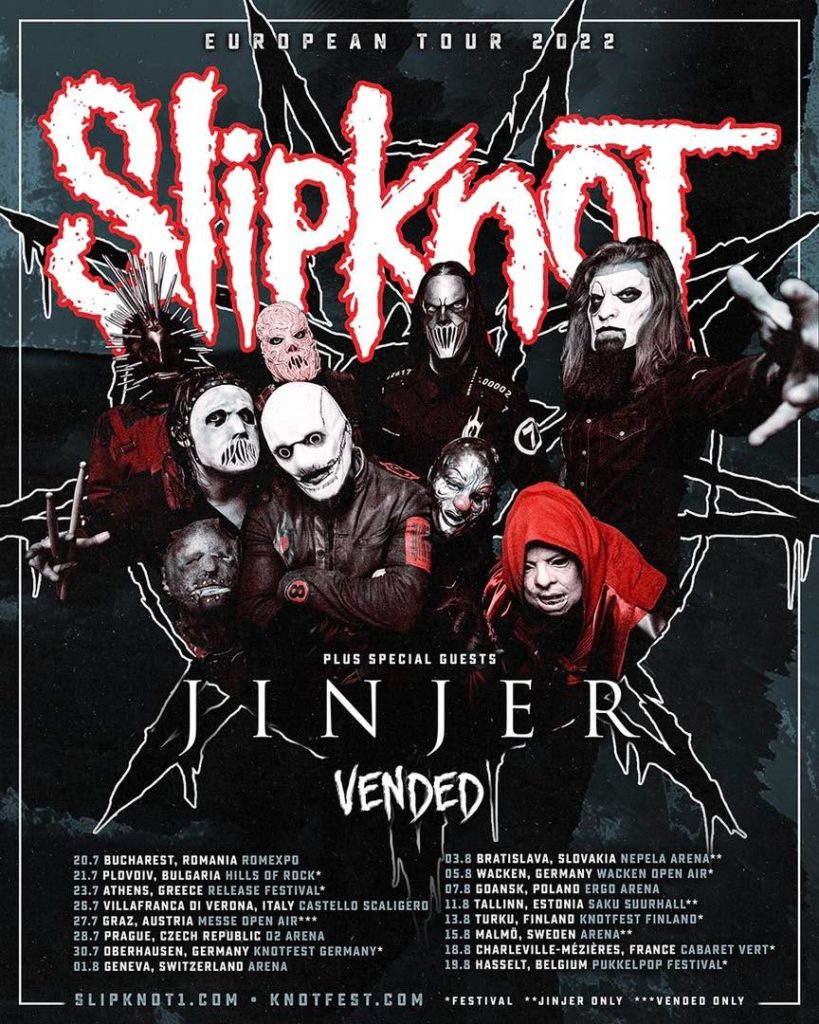 Finally!!! After such a long wait, Slipknot will perform in Poland on the 7th of August 2022 in Ergo Arena Gdańsk-Sopot. Their special guest will be the Ukrainian band Jinjer.
To say that the appearance of Slipknot at the end of the 90's was a breath of fresh air for the metal scene is like saying that it is swinging pleasantly during a tsunami. Slipknots were a hurricane blow. A new quality and at the same time the culmination of the best in extreme music of the decade: death metal weight and heat of black metal under one roof with the intensity of hardcore and the down-to-earthiness of rap? Before "Slipknot" was released, we didn't know it was possible. After "Iowa" and "Vol. 3: (The Subliminal Verses)" we couldn't live without it. Equally important was the demented image: nine individuals in overalls and grotesque masks. It is not known whether they escaped from a maximum security prison or from your nightmare.
There were some problems, line-up changes and a crisis that almost ended the band's activity, but we know what is not killing us … That's why the album "We Are Not Your Kind", released last year, is one of the best materials of the band from Des Moines.
JINJER
A living proof that even if something is impossible, it will work anyway – all you need is talent, determination and hard work. The quartet, which set off into the world 10 years ago from Donetsk, Ukraine, and with a woman at the front, did not have an easy start. But their unique vision of metal that is brutal, progressive and catchy at the same time, and Tatiana Shmailyuk's voice and charisma broke all obstacles. The third album, "Macro", released in 2019, catapulted the group to the biggest stages of the best festivals, and Jinjer does not waste such an opportunity.