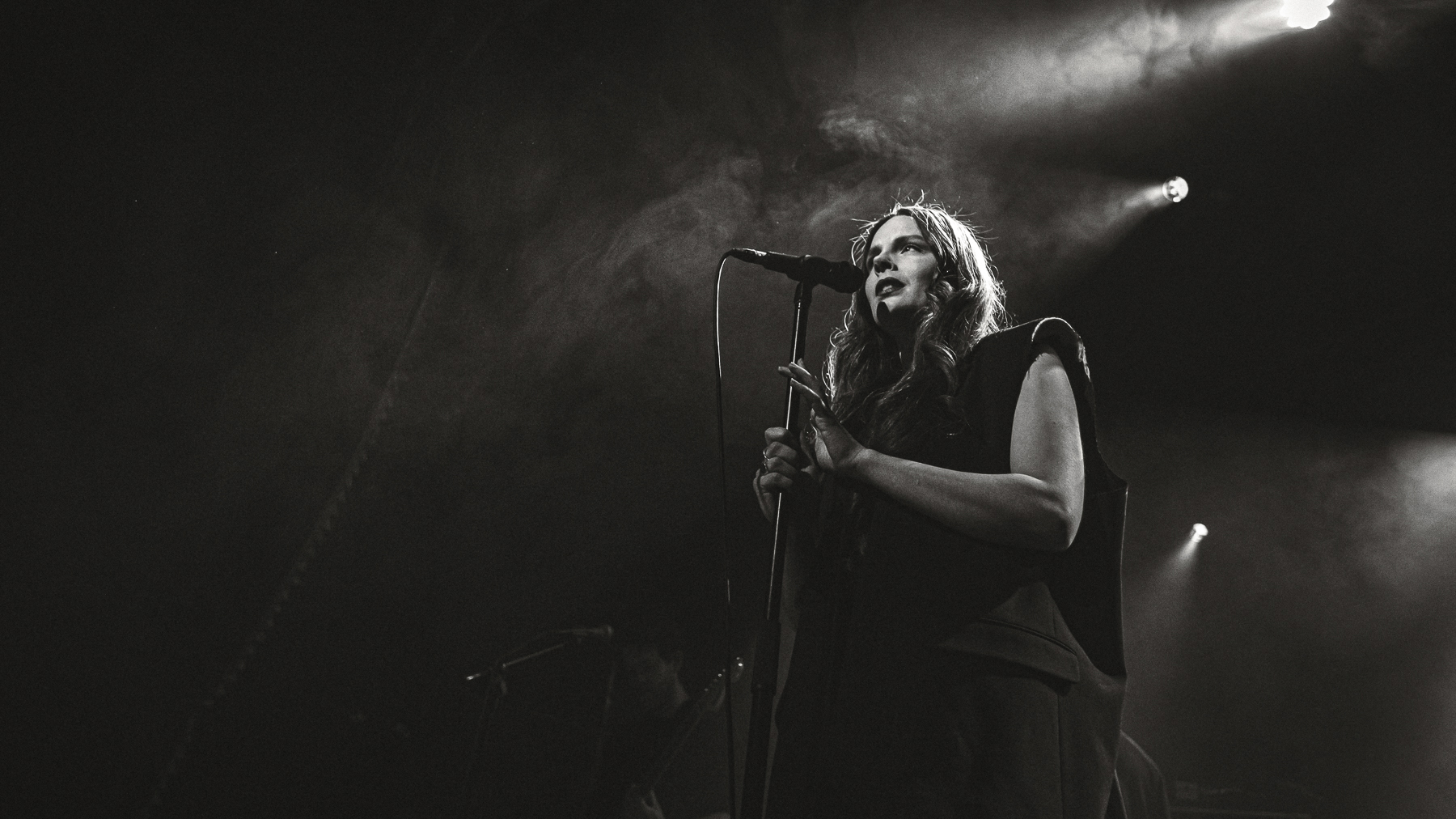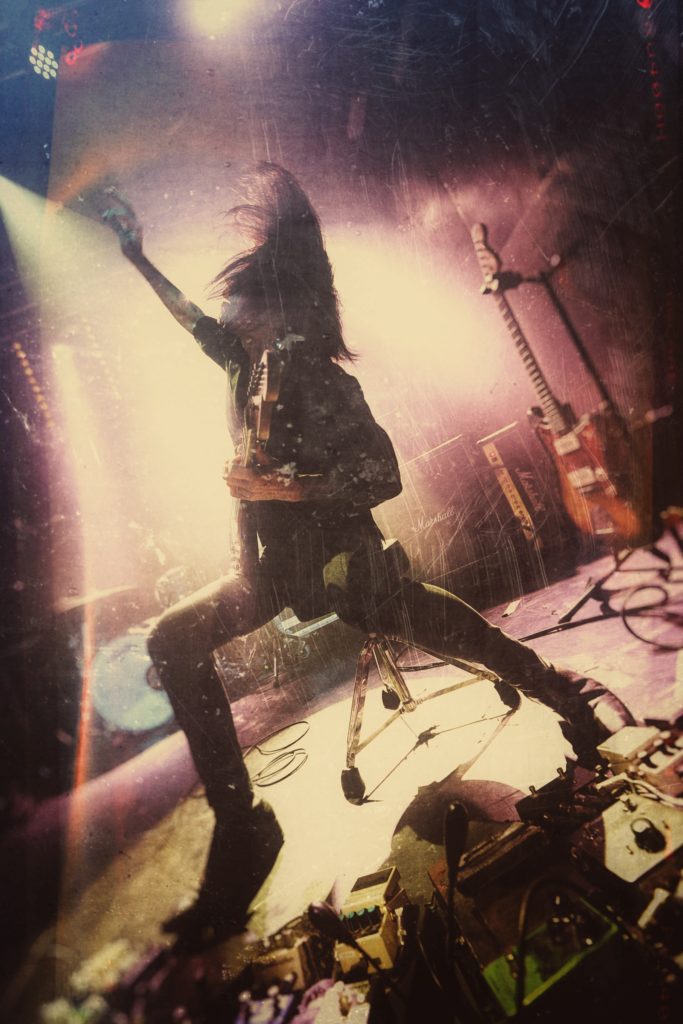 Last night was a dream. Like stepping into a musical wonderland in the heart of the city. The place was Drizzly Grizzly, a well known venue that got a recent upgrade in preparation of the upcoming Mystic Festival,. And let me tell you, it was the perfect setting for a night of electrifying music by Gggolddd and Mono.
As I stepped through the doors, I was hit with a wave of excitement. You could feel the anticipation in the air. The room was alive with buzzing energy. The air was filled with the promise of an intimate and powerful performance, and I was ready to witness it all.
The first band on stage was Gggolddd. Their hypnotic songs and intense electronic layers created a haunting atmosphere that left the crowd breathless. The lead singer, Milena, poured her heart out, transforming her vulnerability into a formidable weapon. The music felt like a powerful expression of her journey towards healing following a traumatic experience. The raw emotion was tangible, and it hit you right in the gut.
After a little break, Mono finally took the stage, a wave of energy washing over the audience.
Their post-rock and ambient music was something else entirely. I had the feeling they had infused the spirit of Ayahuasca into their sound, creating a dreamlike soundscape that transported us all to another world. The music was so hypnotic, drawing us deeper and deeper into the mystic trip they were weaving before us. A journey of self-discovery and introspection. A transcendental experience. Moments of pure musical plenitude and burst of welcome madness that took your breath away. The musicians really pushed the limits of what was possible.
Several times during the evening, I had stopped taking pictures. The music was so powerful, that I couldn't help but put my camera down and, as a typical stereotyped Frenchman, surrendered to the music.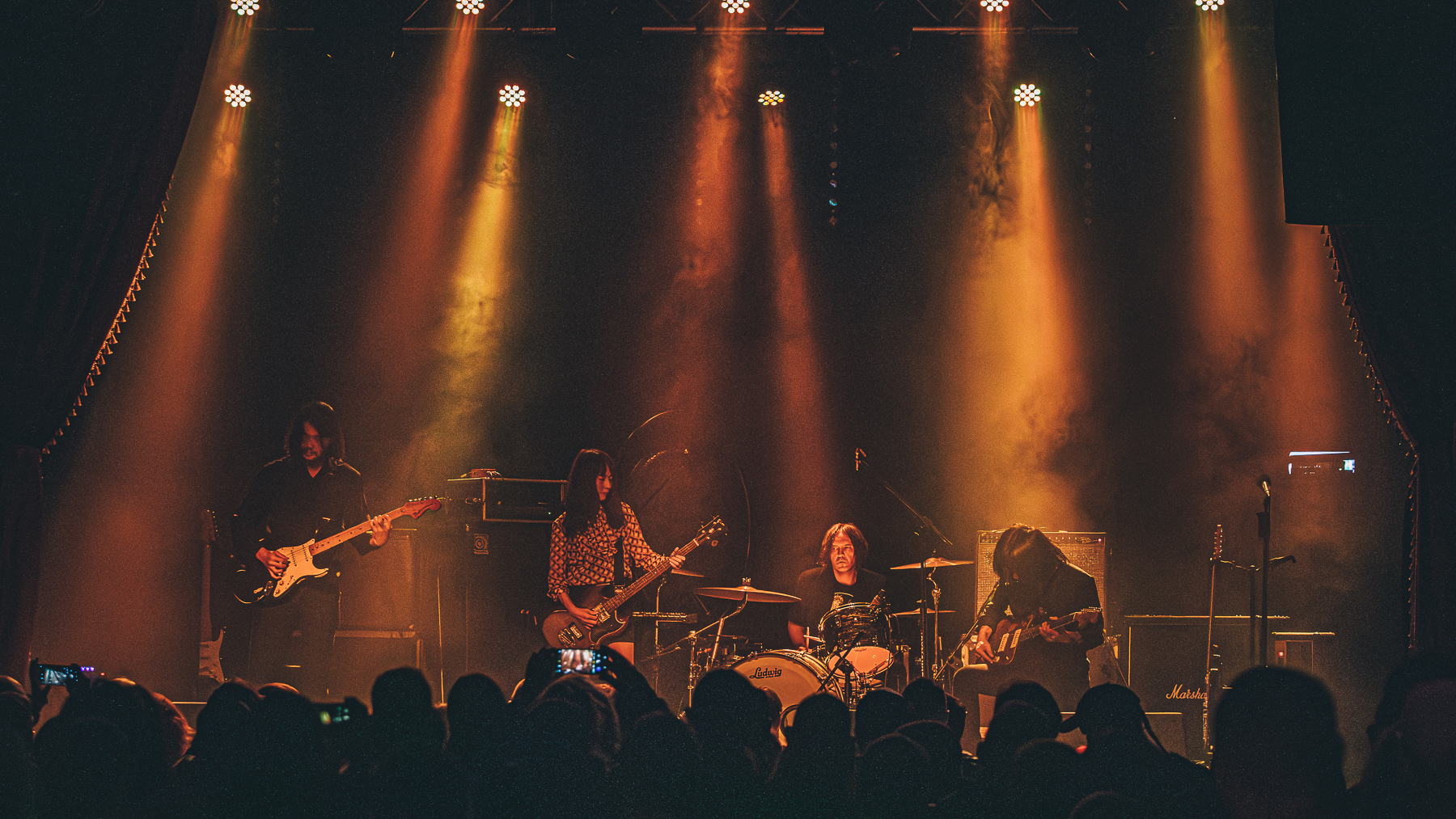 Enjoy the pictures and do not hesitate to like, share or promote our work.