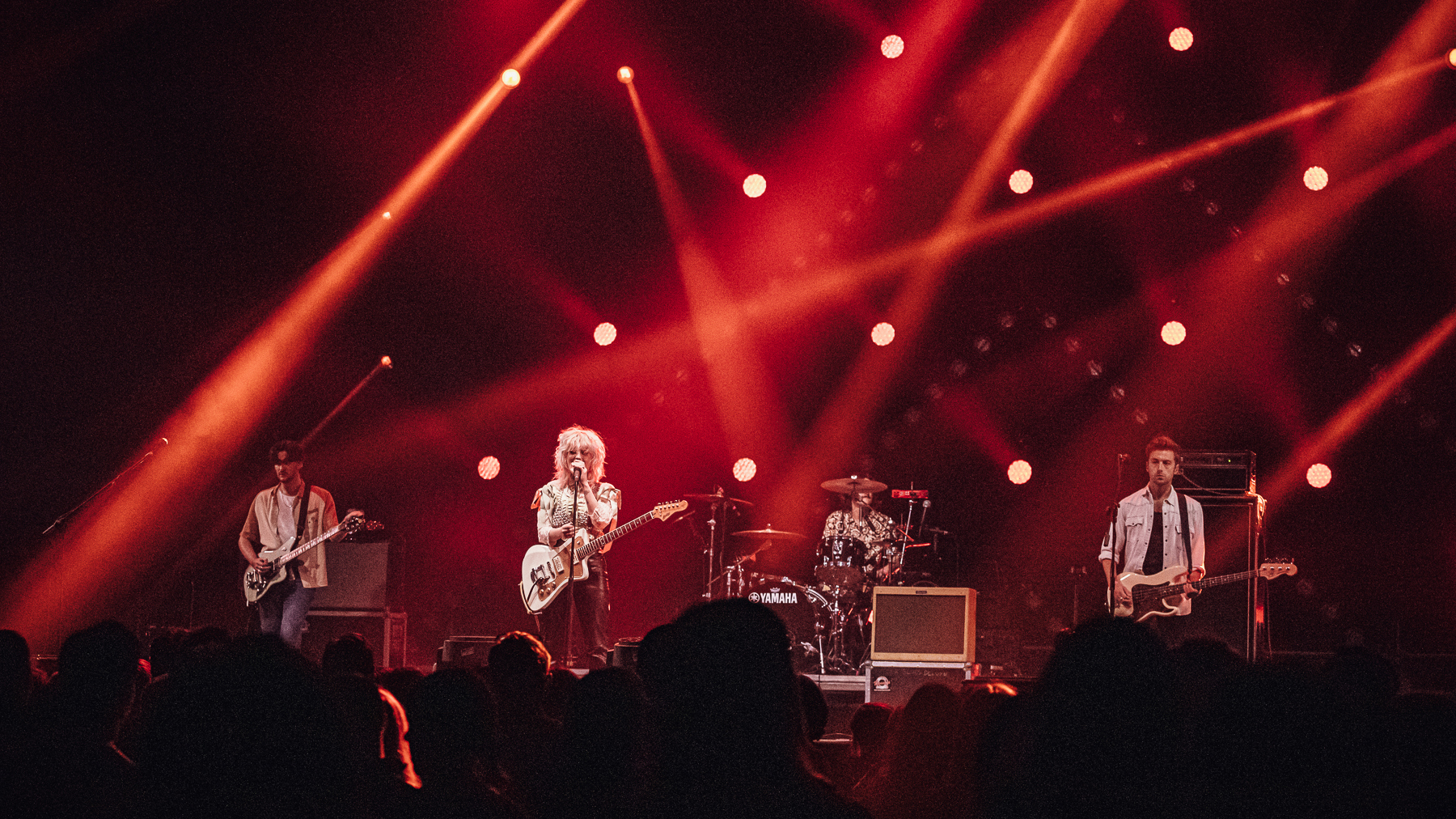 Inside Seaside Festival's Debut
Gdańsk, a city steeped in history, culture, and resilience, welcomed a new addition to its musical events – the Inside Seaside Festival. Nestled within the confines of the Amber Expo, a venue more accustomed to trade shows than musical events, the festival promised an fusion of music, movies, and artistic projects.
Impressive Organization
The Inside Seaside team demonstrated remarkable planning, making it one of the most well-organized events I've attended since starting this webzine. The festival operated like a well-oiled machine, efficiently navigating the complexities of hosting such an event. Despite the venue not being an obvious choice for a music festival, the Amber Expo transformed into a dynamic space. There were some hiccups tho, more reminders of the complexities involved than serious issues, surfaced, providing valuable insights for future editions.
An Eclectic Lineup
The lineup, resembling a musical kaleidoscope, offered a spectrum of sounds for (nearly) all tastes. While the Main Stage on Sunday leaned towards a younger public, the smaller stages proved to be treasure troves of (un?)expected pleasures. Festivals thrive on surprises, and Inside Seaside, true to its promise, delivered. My regret for missing the first day intensified as I heard tales of Zespol Sztylety, The Stubs, and Trupa Trupa lighting up the festival grounds – bands we love to see at We Shoot Music.
Tricity: A Melting Pot for Music Lovers
Considering the festival's impact, it became evident that Tricity has solidified its status as a haven for music lovers. From the expansive grandeur of Open'er to the metal sound of Mystic and the local showcase of Sea You, without ignoring the family and world music orientation of Globaltica, the region has cultivated a rich soil for diverse musical tastes. The unfortunate demise of Soundrive left a void, but Inside Seaside stepped in, assuring music enthusiasts that the beat goes on.
Inside Seaside wasn't just about music. Film aficionados were treated to curated screenings of music-centric movies, thanks to Katarzyna Borowiecka from Radio 357. The Asymmetry by Artystyczna Podróż exhibition provided a visual odyssey, complemented by a poster fair showcasing the artistic finesse of illustrators. As if that wasn't enough, a vinyl zone, in collaboration with Sonar Record Store in Wrzeszcz, added a tactile dimension to the festival experience.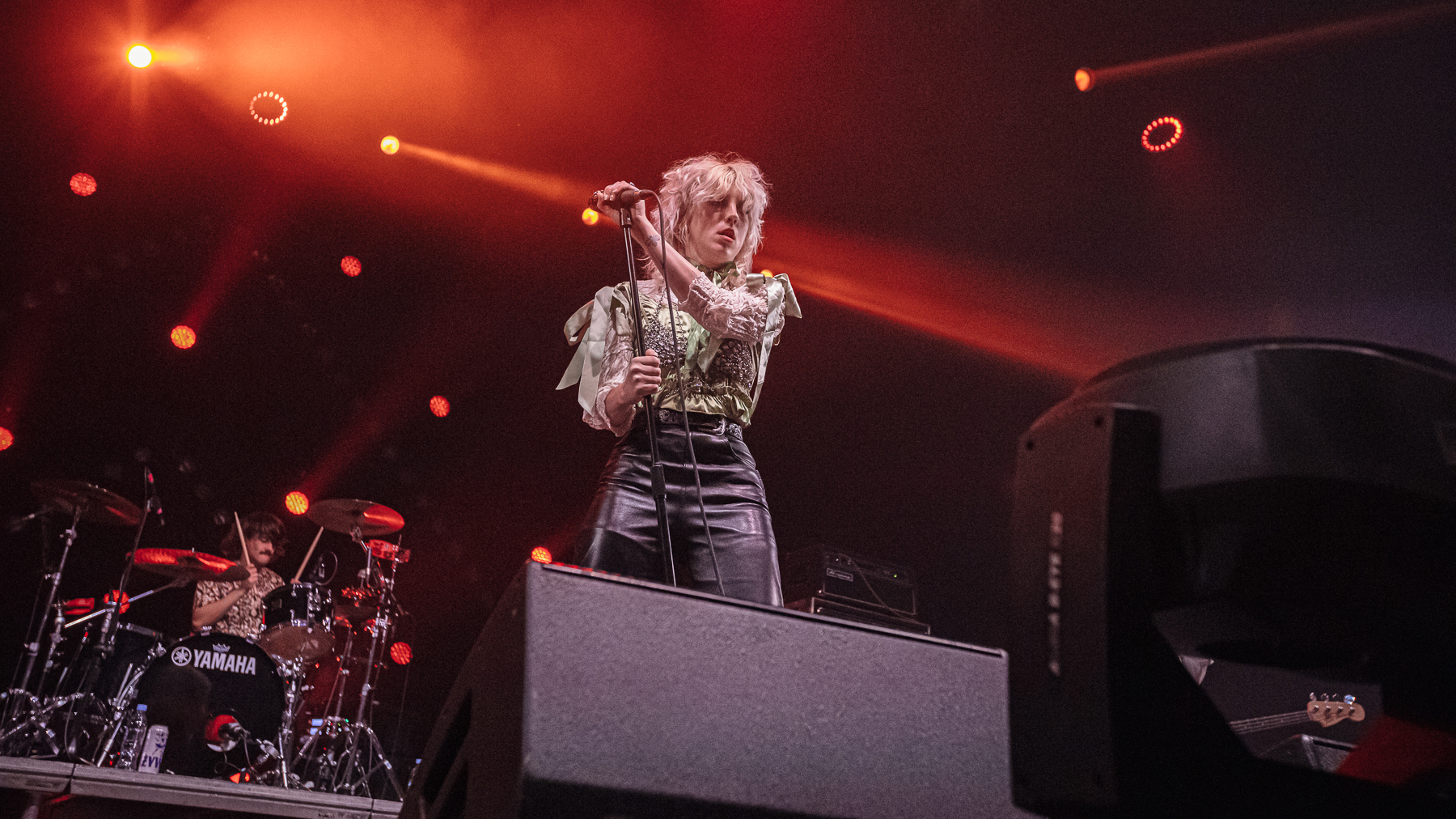 Through My Lens
Black Honey: Simply Mesmerizing
I was genuinely charmed by Black Honey. With a Courtney Love kinda front woman, they emerge as a captivating force in the indie pop rock scene, bringing a burst of energy and passion to their live shows. First time seeing them, even seeing their name, and won't be the last time I listen to them.
Onstage, the band creates an atmosphere charged with the timeless allure of indie rock. Black Honey's music is a finely crafted blend of the aggressive and the fun, weaving catchy, sweet, and honest melodies. Beyond the infectious beats, the band delves into serious and poignant topics, addressing mental illness, social injustice, and women's empowerment with lyrical sincerity that resonates deeply.
There's little doubt that Black Honey is on a trajectory towards even greater heights in the near future, if not already reached. And we can't wait to see where their authentic journey takes them next.
Sleaford Mods: A Revelation of Raw Honesty
My first encounter with Sleaford Mods was, well, what-the-hell-is-that?. Unfamiliar with both their sound and stage presence, I found myself thrust into an experience that stunned me into perplexity. The minimalist stage setup hinted at what was to come, but the impact was seismic. It took me a few hours to grasp the power of what I had just witnessed, and the compelling performance.
The stage was devoid of extravagant lighting or elaborate backdrops, but none of that mattered. The moment the bass reverberated, it triggered a seismic wave, echoing through the venue and pulsating through every inch of my body. The vibrations were so potent that it seemed as if the music had transcended the confines of the speakers.
What struck me was the rawness of their performance. Sleaford Mods keeps it simple, delivering a musical experience that is stripped down to its bare essentials. It's this simplicity that amplifies the intensity, making each beat and lyric reverberate with a visceral power. Their roots are unmistakable. So British in their language, their message, and political stance, embodying a rebellious spirit.
After the performance, the resonance of Sleaford Mods lingered, gradually forming a musical memory in my mind. Initially, the impact wasn't immediately apparent. I found myself in a state of contemplation for a prolonged period following the concert. However, within the recesses of my thoughts, ideas began to crystallize, and I came to the realization that I genuinely loved it.
To Conclude…
Inside Seaside Festival success is undeniable, leaving us no room for skepticism, and no wonder they already dropped the bombshell – next year's festival is locked and loaded. If they keep riding this wave of precision and maintain the high standard of the lineup, this festival is here to stay.
Enjoy the pictures and do not hesitate to like, share or promote our work.