Another good evening of alternative & punk music in Wydział Remontowy last friday, starting the evening with Machine Driven Sun, a local band that play some kind of electro/industrial rock. The band was formed in 2018 on the initiative of the drummer DRM404 and keyboardist Paweł Zygmuntowski. Soon they were joined by Paweł Dubowski on electric guitar, Volven Wolf on vocals and Oskar Feliński on bass guitar. The band has released their debut mini album "Kili", and their second album will be released soon.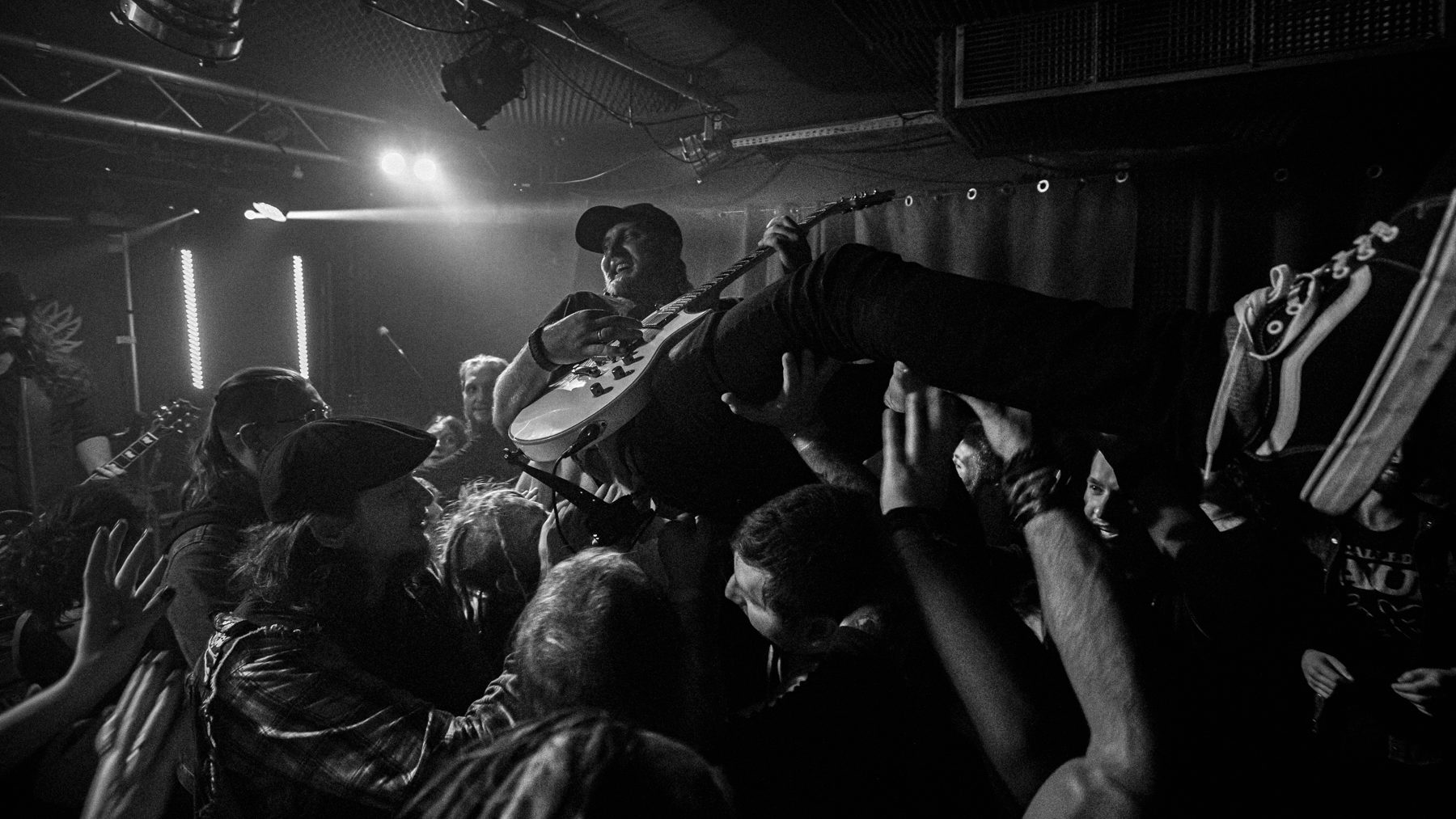 Pull The Wire, a band with a very good connection with the public, chatting, telling jokes, drinking beer with the fans and playing a street punk at his finest, delivered an intense set before a full crowd. Nearly 90 minutes of fiery music with eager musicians and a tireless guitarist, who actually went crowd surfing at the end of the set. It was may be the longest crowd surfing by any artists we ever had the opportunity to photograph. The fans were just in heaven, singing with the bands, giving them beer or shots, moshing with determination.
---
Enjoy the pictures and do not hesitate to like, share or promote our work.
---